A Level Success Stories 2020
Please read our Headmaster's comments about this year's A Level results here.  As ever, there are many individual success stories amongst our 2020 Leavers – just some of them are highlighted here:
COOL CLASSICISTS

Many congratulations to Lottie, Jess and Rhianna, all of whom have secured a place to study Classics at the University of Oxford (Lottie will study Classics and English).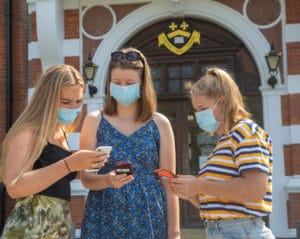 Rhianna, who will study at University College, paid tribute to her teachers at Caterham: "The teachers here really care for their students and are always willing to help. The extra support and help in the Sixth Form has been wonderful."
Jess, who will study at Magdalen College, said: "The Classics Department is just amazing – thank you so much! Even during lockdown, my teachers provided on-line seminars which really helped me prepare for university." Jess also found time during her time at Caterham to enjoy the Army section of the School's Combined Cadet Force (CCF), rising to the rank of Colour Sergeant.
Lottie has been an outstanding Head Girl at Caterham. "I have had so many experiences here," she said. "I have loved sport at Caterham, especially the chance to compete at the Under 19 Lacrosse World Cup in Canada in the Summer of 2019." She praised her teachers, too: "Mr Crombie (English) and Mr Owen (Classics) have been an amazing support, especially in relation to my Oxbridge application."
MARVELLOUS MEDIC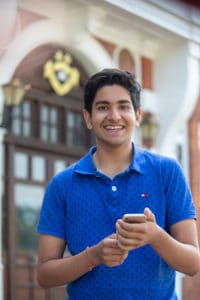 Om is delighted to have earned a place to read Medicine at Imperial College. "I want to thank Dr Avery and Ms Henry for running such a great Psychology Department – they are always so on top of things!" Om also paid tribute to the "inspirational" Mr Quinton (Head of Science). Om, who is considering a career as a surgeon, joined Caterham School aged 13, having moved to the UK from Mauritius. "Caterham has been like a supportive family to me – so welcoming, so supportive. Thank you!"
BRILLIANT SUCCESS FOR YUKA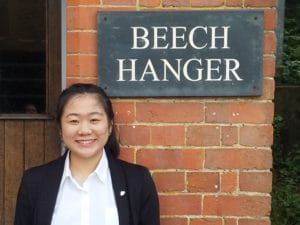 Yuka joined Caterham as a boarder when she was 11 years old – and now she is off to Oxford University (Lady Margaret Hall) to read Physics. "Where do I begin?" asks Yuka. "I have enjoyed so much at Caterham and I want to thank the entire staff – including those who have never taught me – for being so helpful, supportive and friendly. I have learnt so much from Mrs Quinton, my boarding housemistress, and her team in Beech Hanger. I have missed them all during the coronavirus pandemic. I have received outstanding support from the Physics Department, and the teachers have continued to support us all with excellent virtual learning during the lockdown period."
MAD ABOUT ECONOMICS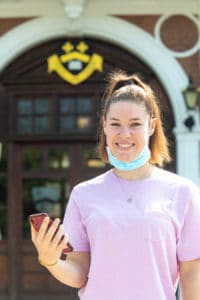 Maddie's superb grades in her three A Levels (Economics, Maths and Psychology) have earned her a place to read Economics at Nottingham University. "Economics has a direct relevance to so many aspects of life," says Maddie, who is considering a career in finance or banking. "I have loved Caterham School – the best thing here is how much all the teachers care about their students."

A RUNAWAY SUCCESS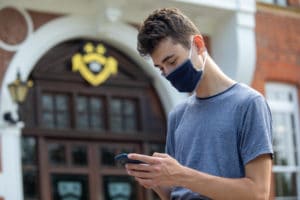 Keen cross-country runner, Ralph achieved a stunning string of grades in all four of his A Levels – Geography, Maths, Further Maths and Physics. Now he is off to Imperial College to complete a degree in Physics. Ralph says: "The Physics Department has been brilliant. Dr Scott is so enthusiastic and his Physics Extension Club set me up for university."
MAXIMUM EFFORT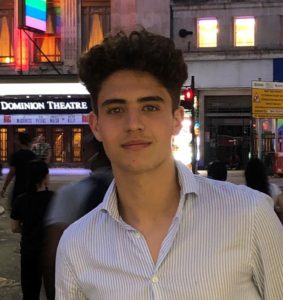 Max has been a lynchpin of our boarding community, rising to become Head of House in Viney (our senior boys' boarding house). "Boarding has been the highlight of my time at Caterham School," says Max, who may consider entering academia after reading Economics at the London School of Economics (LSE). "Being Head of House was a wonderful privilege for me. I feel very fortunate, and now I'm off to study a subject I am fascinated in!"

LAURA THE LAWYER!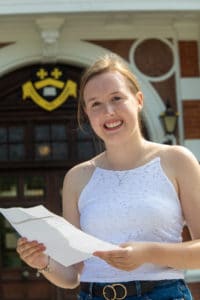 Laura has done brilliantly since she joined Caterham aged 16 from a local school. She has now achieved A*s in English Literature, French and Politics A Level and will go on to Warwick University where she will read Law with French Law. She credits a special 'Careers in Law' event at the school for helping her to decide to read law. "Thank you so much to all my teachers – none of this would have been possible without them!" says Laura. "I've had a great time here and made lots of friends. Caterham is such a welcoming school."
GREAT CHEMISTRY!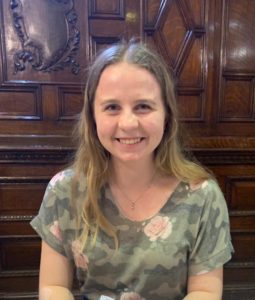 Polina has been a boarder at Caterham since joining in the Lower Sixth. Now she has achieved a fabulous set of straight A*s in Chemistry, Maths, Further Maths and Physics and will go on to Oxford University (St Hugh's College) where she will study Chemistry. "I would like to thank the boarding staff, and the Head of Chemistry, Mr Keyworth, who has been so helpful, supportive and inspiring – and his whole department. Dr Dimakos (Maths) has also been a wonderful teacher. I have had so much fun at Caterham – I have absolutely loved it."
WHAT A STAR!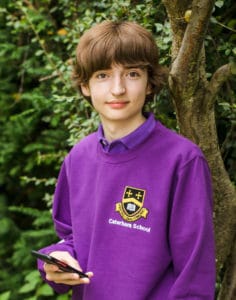 Alex's outstanding A Level results have won him a place at Durham University where he will read Physics and Astronomy. Alex says: "I studied Astronomy GCSE and this really triggered my interest in the subject. Maybe I will go on to study astronomy at post-graduate level – or I might have a career in computing, which also fascinates me. Thank you, Caterham!"
OFF TO A FLYING START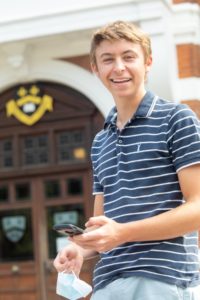 Jack is interested in becoming a pilot and considered training straight after school. However, he has opted to get a degree first. He is off to Imperial College where he will read Earth and Planetary Science. "A big shout out, please, to Mr Batty," says Jack. "He's a geology specialist and has been so helpful to me, especially as I was preparing for my chosen degree course during lockdown." He says the Geography Department's trip to South Wales as one of his best experiences, along with the opportunities he had to fly through the RAF section of the school's CCF: "And I even led my own squad of junior cadets – we called ourselves 'Tornado Flight'!"
COMPUTER WHIZZ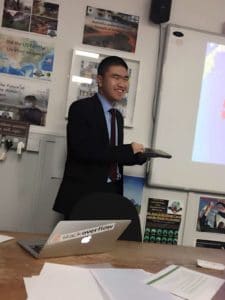 A highlight of Mulang's time at Caterham School was giving a presentation on the highly complex topic of the world's time zones to a large, live audience. It was unforgettable! "Many thanks to my computing teacher, Mr Stokes, who has been great, and to Mr Buchan in the excellent Maths Department." Mulang, who is keen to work in computer software, has been a much-loved member of our boarding community: "Everything has been so smooth, everyone so supportive – there have been no problems! Thank you!"

MAKING WAVES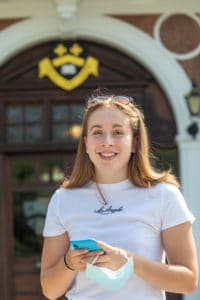 Amy is a superb swimmer – she trained 13 hours a week during her school days and was heading to this year's trials for the Olympic Games before they were sadly cancelled. "I loved my A Level subjects – Chemistry, Maths, Further Maths and Physics – so it was hard to decide on a subject to read at university." She eventually chose to read Chemical Engineering at Nottingham University: "It is a good combination of my favourite subjects, and will open up good career opportunities." Amy said: "I joined Caterham in Year 7 and have loved my time here. It's such a great place."