University Access Programme
During the summer holiday students from schools across the country attend their first residential at Caterham School as part of a four-year programme. The programme is run in partnership with educational charity Accelerate and Access Foundation (AAF).
The pupils attended their first residential as part of a brand-new collaboration to help academically gifted and ambitious young people access top universities in the UK.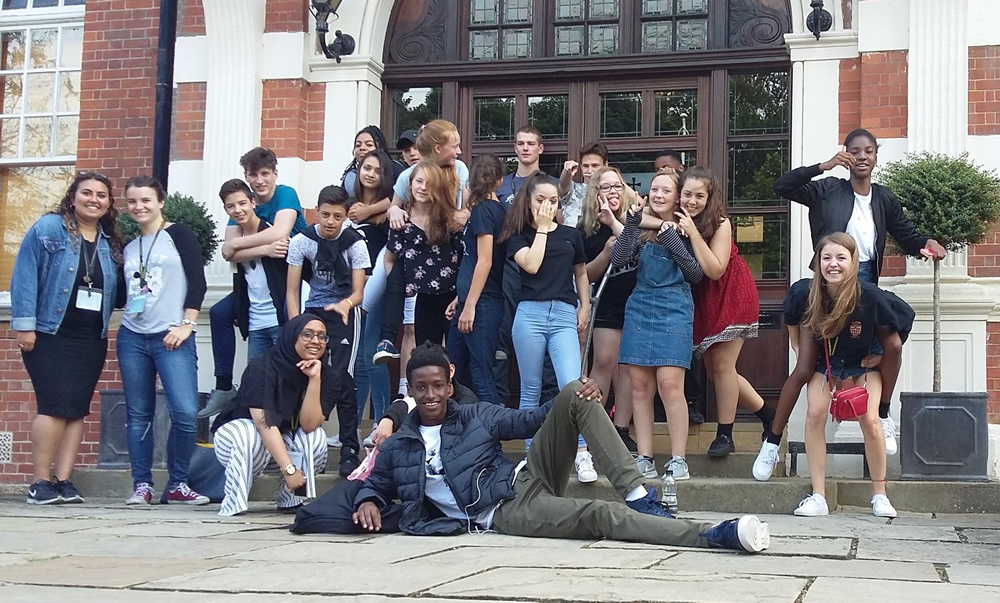 The programme, United Access, has been launched this summer by national schools group United Learning and educational charity Accelerate and Access Foundation (AAF), and is modelled on a successful pilot which has been running in Kent over recent years. It will run for four years, with the successful Year 9 applicants attending a series of residentials and being supported by undergraduates and recent graduates from Oxbridge and Russell Group Universities through the application process to university.
The programme is open to students who are eligible for Pupil Premium funding, who would be the first generation in their family to go to university and who have been identified by teachers as having the academic potential to excel in Higher Education. After being nominated by a teacher, the shortlisted applicants faced a rigorous interview process at top independent school Caterham School, which is hosting the programme's residentials.
The successful candidates – from United Learning schools including The Totteridge Academy and Midhurst Rother College – attended the first residential from 12 to 16 July at Caterham School. There, they engaged in a wide range of academic activities designed to go beyond the standard curriculum to challenge and develop their understanding.
Sessions ranged from letter writing and exploring Chaucer to debates on economic policy and learning drama techniques. In addition, students got actively involved in orienteering, basketball and the high ropes course.
Martina Montecchiarini, United Learning's Project Lead for the programme, said:
"United Access is designed to give students from across United Learning the experience, confidence, challenge and support to fulfil their academic potential and access the universities of their choice. In particular, it is focused on helping those young people who would be the first generation in their families to go to university or who come from low-income backgrounds.
"This first residential was a chance not only for students to explore new, challenging and broader topics, but for them to meet with peers from other schools and learn from the experiences of their graduate mentors. It has been a very successful, enjoyable start to the programme and has hopefully given students a taste of what they can expect from the next event and indeed over the next four years of United Access."
Ceri Jones, Headmaster at Caterham School and co-founder of the Accelerate and Access Foundation (AAF), said:
"This is a truly life changing programme – there is nothing else like this in the UK where independent and maintained schools, universities, undergraduates and other third sector organisations work together to support pupils for four years on a mentoring and residential programme. It demonstrates the transformative power of education and partnership and has tangible benefits for all participants – principally the pupils but also the schools, teachers and other organisations involved in delivery."
The schools involved in the programme are Lambeth Academy, Midhurst Rother College, The Hurlingham Academy, The Regis School, The Totteridge Academy and Wye School.
Back to all news