Seminars: Education 2.0
Click here for a list of Education 2.0 speakers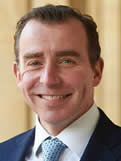 Ceri Jones – Headmaster Caterham School & Founder Access & Accelerate Foundation
Ceri is Headmaster of Caterham School. Previously he was Deputy Master of Tonbridge School and Executive Principal of The Marsh Academy in Kent (a non-selective academy). He is also a Governor at The London Academy of Excellence, a 16+ Free School in the London Borough of Newham. Ceri was a founding member of the programme in 2013 and has co-ordinated the programme's development in Kent.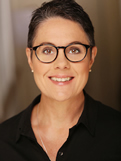 Tracy Sinclair – Chair of the International Coach Federation
Tracy Sinclair is a Corporate Executive and Board Level Coach, a leadership development designer and facilitator who has worked with a wide range of organisations, within the UK and internationally. She is a Professional Certified Coach (PCC), a Coaching Supervisor, Coach Mentor and ICF Assessor. Tracy is a member of the International Coach Federation (ICF) and was the UK ICF President for 2013-14. Tracy currently serves as an ICF Global Board Director and holds the position of ICF Global Chair for 2018.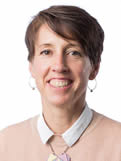 Tina Gotshci – Head of Computing, ADA College, The National College for Digital Skills
Tina has a Master's Degree in Computer Science and has lived in Canada, South Africa and for the last 15 years, the UK. In that time she has taught Computer Studies, Maths, ICT, Art, Textiles and now Computer Science. At 40 she completed a Foundation year in Art Textiles and began to work as a facilitator at Decoded, a company that supports leadership teams in digitally transforming their organisations. She has been with Ada since early 2016 and helped shape and build the Computer Science Curriculum and the College in becoming a beacon of best practice in the teaching and learning of Digital Skills. She is passionate about creativity and technology and how people can collaborate to build a successful future for us all.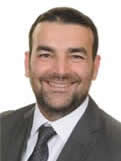 Adam Webster – Director of Innovation, Caterham School
Over the last 6 years Adam has overseen a number of projects at the school, including the rollout out of iPads to every student, the introduction of an Innovation Centre for pupils to collaborate, code and build hardware off timetable, and formed the Da Vinci Society which aims to team up students of different ages and specialisms to work together on projects which have real-world value. He has co-authored a book on technology in schools, given a TEDx talk, and is visited regularly by schools around the world, to discuss how to ensure innovation, teaching and learning remain the focus of any technology project.
In his seminar Adam will discuss his latest intuitive to ensure that all pupils at Caterham School leave with a real understanding of the digital and creative skills they will need in the workplace.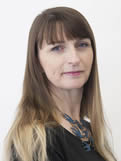 Rachel Veldtman: Faculty Leader for the Visual Arts, Caterham School
Rachel has been a leader in Visual Art Education for 25 years and from 2010 led one of the largest Visual Arts Faculties in London. Rachel is a keen promoter of entrepreneurship and for five years jointly ran her own business in fair trade card and accessory design. She is a passionate advocate to students of the wealth of opportunities in Britain's Creative Industries. Rachel is also tireless in her pursuit of re-positioning the place of the Arts as a core educational experience and champions the value of the creative process as fundamentally academic, preparing students to enter a world where the need for lateral thinking, digital expertise and original ideas will be paramount.
In her session she will explore how a hybrid approach to subject choices is essential to ensure that pupils have the chance to develop the lateral thinking and problem-solving skills necessary to face the needs of a rapidly changing job market. She will also outline strategies to tackle parental or staff misconceptions about the value of creative subjects at GCSE and A Level and in preparing students for degree courses, whilst highlighting the myriad of opportunities available to students in Britain's Creative Industries.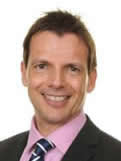 Kim Wells – Director of Learning & Teaching,
Caterham School, Executive Coach & Mentor 
Kim is a qualified Executive Coach & Mentor with the Institute of Leadership and Management (Level 7), with twenty years of teaching experience including being Director of Learning & Teaching at Caterham School since 2004. He has a wide range of coaching experience across all levels of school management, as well as clients from outside of the education sector. Kim also has ten years of experience as a trainer and INSET provider, has delivered training to over 100 schools nationwide, and is currently ranked by OSIRIS Educational in their top ten trainers (out of over 400).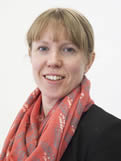 Sarah Griffiths – Deputy Head Wellbeing and Pastoral Care, Caterham School – Future proofing young people: the case for an emphasis on Wellbeing
Sarah has been working on promoting educating for wellbeing over the last decade, designing and producing wellbeing resources and promoting proactive, holistic, positive pastoral care across the ages.  She has worked in various schools in a range of roles including as a Maths teacher, on Chaplaincy teams, as the Head of Wellbeing and, latterly, as Deputy Head. A firm believer in promoting emotional literacy across school communities, she has been a part of the National Children's Bureau Partnership for Emotional Health and Wellbeing in Schools for a number of years and has contributed to several government consultations relating to wellbeing in education.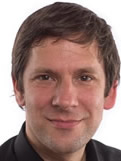 Nic Ford – Deputy Head, Bolton School
Nic is currently the academic deputy head at Bolton School Boys' Division, but he has also been a senior leader in schools in both London and Blackburn.  A teaching and learning specialist, Nic has a particular interest in how technology can aid learning, and be a force for good in the world.  Nic has been recognised as an Apple Distinguished educator (2015), and is at the forefront of innovative approaches in education.
Technology giants are currently in a race to find the next big thing, and Virtual, Augmented and Mixed reality are all rapidly emerging.  This session will be an introduction to some of these disruptive technologies, and will explore how the technology can enable educators to experience some of these new 'realities'.  Delegates might see exotic locations, experience life in a refugee camp or even explore the human body.    The main aim of this session will be to get delegates to experience these emerging technologies and create their own virtual reality experience.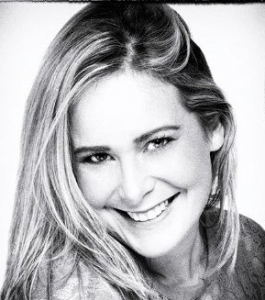 Narelle Allen – Education Outreach manager, PwC
Over 10 years combined experience in the IT & educational sectors, Narelle is a specialist in the design creation and deployment of technology educational programmes which are internal and external to the firm covering topics such as: coding, cyber security, artificial intelligence, Internet Of Things, data analytics, voice technology, VR & AR. She has an-depth understanding and awareness of the national curriculum and business training requirements. She is also a specialist in creating education/training programmes that cater to an organisation's purpose as well as the educational sector as a whole. She combines a vast experience of teaching with strong technical skills, such as implementing & integrating impactful applications for mobile and tablet devices on the Android platform. Breadth of skills in Java, C#, C++, PHP, MySQL, Python, AS3 & Native Android Development obtained from supervising and creating university specific projects. 
Whilst not necessary, a mobile phone will enhance the experience in this workshop.
EDUCATION 2.0 is designed to help schools ensure that their teaching, learning and wellbeing offerings address the challenges of the next phase of global development.
BOOKINGS
When: Monday 4 June 2018
Where: Caterham School, Caterham CR3 6YA
Delegate places £99 per delegate.