Speakers: Education 2.0
The vital importance to industry of the sculpting of hybrid brains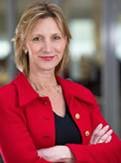 Wendy Redshaw, CIO for Collaborative Technology Solutions
Deutsche Bank
 Educators have an increasingly wide responsibility to help shape the minds of the future workforce.  Wendy's talk will explore the topics of brain "type", neuroplasticity, STEM vs STEAM, IQ/EQ/AQ, and the importance of the active development of complex skills to equip our young people for the workplace of tomorrow.
Wendy is a CIO at Deutsche Bank, where she is responsible for strategic digital, design and optimisation solutions across the organisation. She is also Executive Sponsor of the Digital Workplace programme, sits on the Supervisory Board for the Russia Technology Centre, and is the Diversity Champion for UK/Ireland.
Wendy joined Deutsche Bank in August 2014 following several successful FinTech startups and strategic business/technology hybrid programmes.  Wendy holds a Mathematics degree from Imperial College.  She has a particular interest in Neuro-Linguistic Programming, Sensory Acuity and Millennial Leadership.  In addition to managing a workforce of several hundred people globally, Wendy has five teenagers of her own, here in Surrey.
artificial intelligence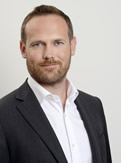 Rob McCargow, Programme Leader – Artificial Intelligence
Technology & Investments, PwC
Rob is AI Programme Leader at PwC where he with works with partners across academia, government, technology vendors, start-ups, and other key stakeholders, in order to drive innovation within the Firm and develop new services for clients. He is an evangelist for responsible technology and promotes awareness of the growing ethical agenda relating to AI. He is an advisory board member of the All-Party Parliamentary Group on AI, an adviser to The IEEE Global Initiative for Ethical Considerations in AI and Autonomous Systems, a TEDx speaker, and a Fellow of The RSA. Rob is particularly focused upon the issues and policies relating to the impact of automation on the workforce, the future skills agenda, and ensuring that the benefits to be delivered by AI are equitably spread across society.
RAISING THE BAR FOR LEARNING WITH TECHNOLOGY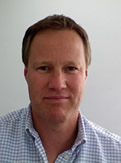 Simon MaKenzie, Director – Education
Apple UK
How do we help our students learn today and prepare them for a rapidly changing world? A driving force behind this change is technology. It affects the way we communicate, the way we work, the way we live day-to-day. It also empowers every individual—and every learner—to create amazing things and make a difference in the world. But first, we need to raise the bar for what's expected, and what's possible, for learning with technology.
EMBRACE THE FUTURE: FAIL FAST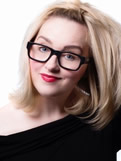 Jade Parkinson-Hill – Founder of Steam School
Jade Parkinson-Hill is the founder of Steam School. Recently launched in the U.K. Steam School broadcasts interviews with inspirational people from the worlds of science, tech and digital media into schools crossed the U.K. help young people to prepare for careers in the tech sector
Jade's career has spanned both the tech and education world. For more than a decade, she has worked in the UK education sector launching new schools and delivering entrepreneurship projects to students and communities across the North West of England. In 2015, she was named one of the 'top 100 women in games' in recognition of her role in establishing the UK's first 'geek' school in Liverpool. 
Jade has been interviewed on TV, radio and the press, including the BBC, Radio 4 and The Times Education Supplement talking about her passions of tech and entrepreneurship, in particular, motivating and supporting young entrepreneurs.
BOOKINGS
When: Monday 4 June 2018
Where: Caterham School, Caterham CR3 6YA