Caterham Connected Insight Webinar – Friend or Foe?
Caterham Connected Insight Webinar: Friend or Foe? The Role of the US Government in the Black Freedom Struggle 1865-1980.
Date: Thursday 10 February 7.30pm
Joining info: 
Join Zoom: https://us02web.zoom.us/j/86831999795?pwd=UHBUcWRJWjdmTG1UMlM1QkpWZm9rdz09
Meeting ID: 868 3199 9795
Passcode: 489504
We are delighted to welcome our guest speaker Robert Cook, Emeritus Professor of American History for our first Insight Webinar of 2022. This webinar will be of particular interest for students studying History at university, at A Level or GCSE or simply those with an interest in US history and civil rights. Audience questions will be welcomed. 
Professor Robert Cook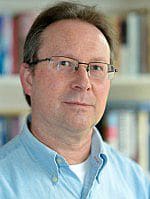 After spending an action-packed gap year in the American Midwest working in a paint store and riding the Greyhound to San Francisco, I managed to gain education at the universities of Warwick (BA) and Oxford (D.Phil). My doctorate was on the early Republican Party in Iowa which oddly failed to become a bestseller. I moved to Sussex in 2007 after teaching American history at Sheffield University for seventeen years. I am a fellow of the Royal Historical Society, a proud member of the British American Nineteenth Century Historians group and a keen, though frequently disillusioned, supporter of Aston Villa FC.
Back to all Events