Caterham Connected Insight Webinar: Words as Weapons
Tuesday 15 June 8pm – 9pm BST
Words as Weapons 
How can businesses and institutions retain their reputation when thrown into the midst of a news story, in a world of 24-hour rolling news and social media.  What impact does good or bad communication really have? What is it like to chase the latest twists and turns of breaking news from a journalist's prospective.
With social media enabling organisations to talk directly to the public, do newspapers and broadcast media still cut through and set the agenda on issues?
Join us as we explore the topic with our high profile guests, whose careers regularly see them break and present global and national news stories. 
To reserve your place complete the form at the bottom of this page.
Our panel:
Stephen Dixon – Sky News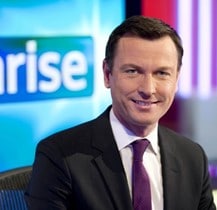 Stephen Dixon is one of the main presenters on Sky News, currently anchoring the channel's Sunrise programme.
Stephen relishes the challenge of breaking news and has been on air for many significant events. He was the first person in the world to break the news of the dreadful terrorist bomb attacks in London on the 7 July 2005 and reported live from Russell Square in the following days. Stephen anchored rolling coverage of the London Riots in 2011, as well as both the start of the NATO air assault in Libya and the fall of the Gaddafi regime in Tripoli.
He also anchored rolling coverage of breaking news in the aftermath of the car bomb attack at Glasgow airport in 2007, and broke the news of the capture of Saddam Hussein.
Rebecca English – Royal Editor, Daily Mail
As royal editor for one of the UK's most highly sold newspapers Rebecca English has broken and reported on some of the most well-known stories surrounding perhaps the best known of all global institutions. Subject to new additions to the royal family arriving and necessitating copy for the morning edition, Rebecca will join us to provide a unique insight into now familiar stories.
Petra McGahan, Swedish TV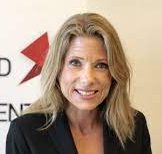 Bringing an international perspective to our panel, Petra is a high profile news anchor and presenter on Swedish TV.  After studying journalism, French and political science at university Petra was recruited as news reporter for Swedish state television in 1992 then moving to anchor the breakfast show, Nyhetsmorgon, on TV4 for three years followed by the main news hour at 7 pm and the late news at 10.   Petra has lead reporting and presenting on both national and international issues including several Swedish election transmissions as well as coverage of the American election and a  climate conference for Swedish television with Tony Blair and Bill Clinton.
Petra maintains regular anchor spots and reports on international stories for Swedish television from her UK base.
Back to all Events