Caterham Connected Insight Webinar Difficult Decisions
MAKING DIFFICULT DECISIONS IN A CHANGING WORLD 
Monday 8 March 2021, 8.00pm
To reserve your place please use the form below. 
Making decisions is a fundamental part of everyday working life. This webinar will explore how three leaders from across very different professions and disciplines approach decision making, how they carry people with them and manage the consequences both positive and negative.
Monisha Shah, Trustee

Monisha is a media professional with a specific interest in the creative industries and higher education. Among her contributions to public life, she is Chair of Rose Bruford College of Theatre and Performance and of the Art Fund, having previously been Trustee of Tate, National Gallery and Donmar Theatre. She is also a serving member on the Board of Office for Students, member of the Ofcom Content Board and lay member of the Queen's Counsel appointments panel. 
From 2000-2010, Monisha worked at BBC Worldwide as Director of Emerging Markets in Europe, Middle East, India and Africa, and represented the BBC on subsidiary and joint venture boards. In 2009, she was elected Young Global Leader by the World Economic Forum. In 2015, she was invited by the Prime Minister to serve on the Committee on Standards in Public Life.
Emma Moore, Chief Operating Officer,
UK Border Force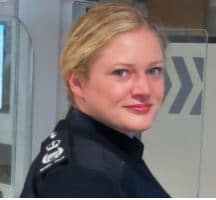 The Chief Operating Officer is responsible for securing the UK border and controlling migration at 140 ports and airports, postal depots and rail terminals including Eurostar and Eurotunnel operations.
Work involves stopping passengers arriving by sea or air for immigration control purposes, revenue protection and risk-led interception of Class A drugs, cash, tobacco, alcohol, firearms, prohibited goods, counterfeit goods and clandestine entrants.
Francesca Lagerberg , Global Leader network capabilities,
Grant Thornton

Francesca heads GTIL's Global Network Capability Team, which concentrates on growing Grant Thornton Member Firms all around the world. She has specialised in tax for over 20 years and is a former head of tax of Grant Thornton UK. She was also the Global Leader for tax services for 4 years. In addition, she has led global teams in the fields of risk, legal and people & culture.
Francesca is a frequent commentator and writer in the media on issues such as global economic trends, women in business and topical tax issues. She has been part of numerous Government and tax related committees. In 2016 she was awarded the IAB Personality of the Year. 
Back to all Events