Caterham School Careers Enrichment (Architecture) – Learning Spaces in Africa
Thursday 20 May 6.30 -7.15pm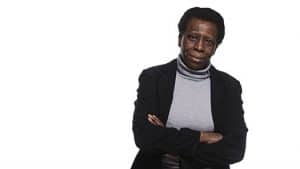 The Careers Department is delighted to welcome Professor Ola Uduku, Joint Head of Architecture at the Manchester School of Architecture to talk about her research specialism which looks at architectural design of schools and learning spaces in Africa and its relationship and links with politics, landscape and culture.
After graduating with a MSC in Architecture from University of Nigeria, Professor Uduku joined the University of Cambridge for her Ph.D. in Architecture. Following this she took up a professorship in architecture at the Manchester School of Architecture in 2017. Prior to this she was Reader in Architecture, and Dean International for Africa, at Edinburgh University. Her research specialisms are in the history of educational architecture in Africa, and the contemporary issues related to social infrastructure provision for minority communities in cities in the 'West' and 'South'. She is currently engaged in developing postgraduate research and teaching links in architecture urbanism, heritage and conservation between West African Architecture schools and those in North West England. She has in the past published in the areas of African Architecture, African Diaspora Studies, Gated Communities, and environmental design teaching pedagogies.
Her presentation, whilst centred on architecture, would also be of interest to those considering studying politics, international relations and development, engineering and design or those who are just inquisitive and curious about the world around them. We would also welcome parental and guardian attendance.
There will be an opportunity to ask questions at the end of her talk. Please Click here to join the meeting at 6.30pm on Thursday 20 May and I look forward to seeing you all there.
Back to all Events