CC Insight Webinar – An Epidemic of Mistruth?
Join us for a lively exploration of the era of fake news, misinformation and the mission to ensure truth and facts triumph in support of democracy.
Friday 16 October 2020 – 8.00pm – reserve your place below
This webinar offers an intriguing insight into current global news stories and their perception and reality. Old Caterhamian and Chief Executive of charity Full Fact Will Moy will be interviewed by Mr Tom Murphy (former Deputy Head, Academic & teacher of politics) before taking audience questions.
Special Guest: Will Moy OC – Chief Executive, Full Fact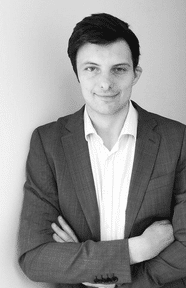 Will Moy is Chief Executive of Full Fact, the UK's independent fact checking charity which has pioneered automated fact checking. Will has led Full Fact since work began in 2008.
He gave the Royal Statistical Society's Beveridge Lecture Other Truths Are Available in 2018, co-authored The State of Automated Factchecking with Mevan Babakar in 2016, and regularly appears in the media and at events to discuss Full Fact's work.
Will has served on advisory groups for the ESRC, Ofcom, the Pew Charitable Trusts, and the Treasury, and regularly gives evidence to select committees and other inquiries. He has advised the ONS on a communications review and he was a Marketing Academy Scholar in 2018. He volunteers as a trainer on the NCVO's Certificate in Campaigning for charities.
Before Full Fact, Will worked in the House of Lords for non-party affiliated peer Lord Low of Dalston and for the Parliamentary Advisory Council on Transport Safety. He previously worked briefly in tech.
Whilst a pupil at Caterham School, Will was the founding editor of the Politics Department magazine, Preview, which remains an established element of the Caterham School year. To view the latest edition of Preview, launched in Summer 2020, click here.
About Full Fact: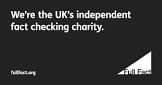 FullFact is a registered charity which does not take sides in any debate and does not support any political party or campaign. FullFact has been quoted by politicians on all sides and corrected people on all sides. The organisation has a cross-party Board of Trustees and safeguards in place at every to ensure neutrality.
Full Fact checks facts, pushes for corrections where necessary, and works with government departments and research institutions to improve the quality and communication of information at source. The organisation provides a fact checking toolkit to give people the tools they need to make up their own minds about information in the public domain.
Back to all Events