David Copperfield
We are delighted to announce that the autumn term production will be David Copperfield by Charles Dickens (adapted by Alastair Cording).
One of Dickens' best-loved and autobiographical stories, brilliantly dramatized with humour and tragedy, featuring much cherished characters: Micawber, Uriah Heep, Peggotty, Betsey, Trotwood and Murdstone.
Tickets can be purchased on WISEPAY. please click on the 'Seats & Events' icon in Wisepay.  We look forward to seeing lots of you there!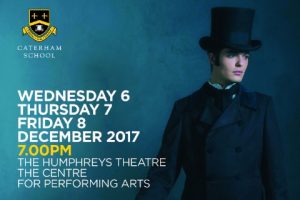 Back to all Events