Fake News and the Cambridge Analytica Scandal – Stephen Colegrave OC
Caterham Bonarjee Lecture
Friday 23 November 2018, 7.00pm
The Centre for Performing Arts, Caterham School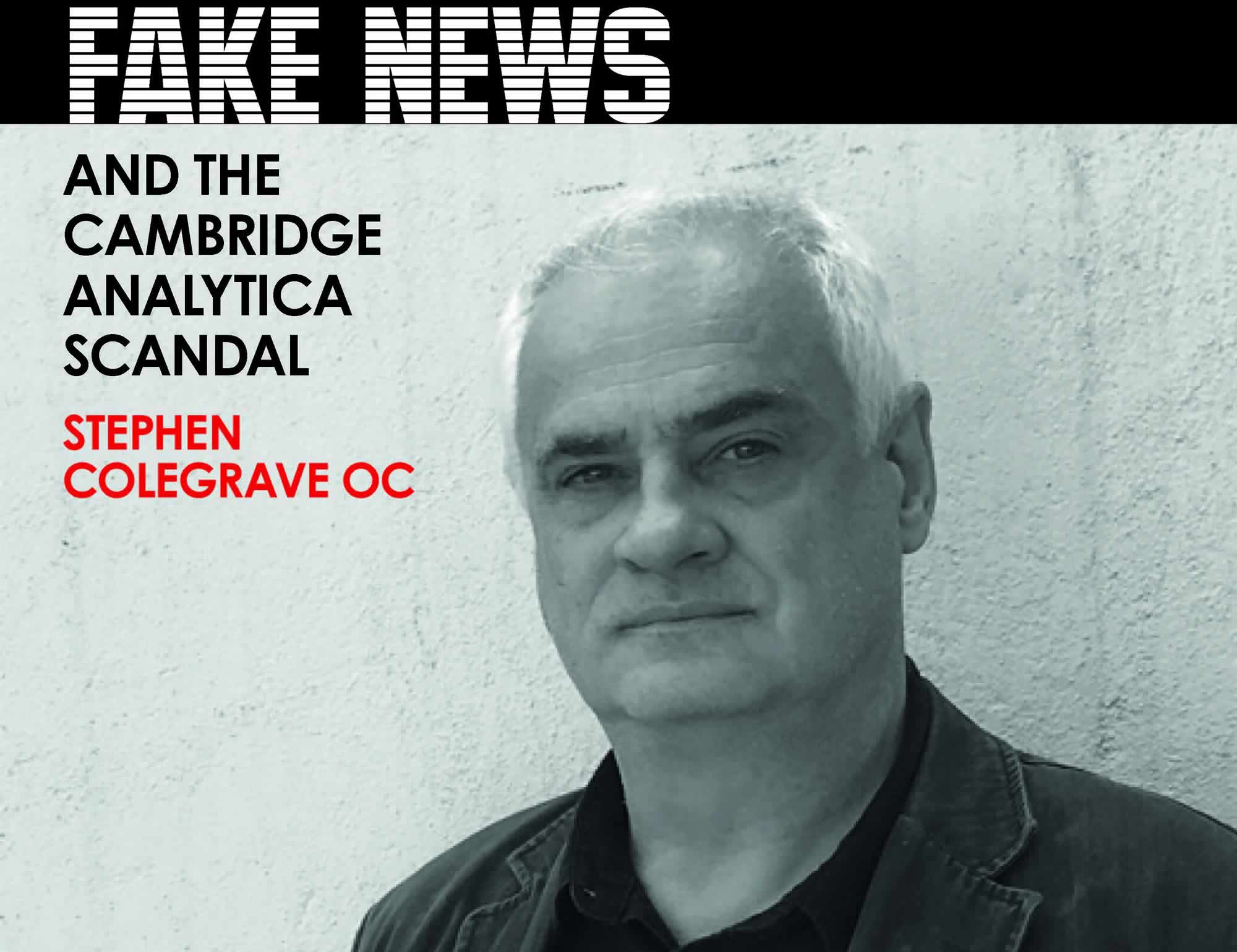 Stephen will explore why this is a fertile era for fake news with the decline of newspapers and a new generation that takes its news from social media.
An exploration of the Cambridge Analytica story and how it was exploited for political motives and disinformation, including its impact on the Brexit Referendum. Stephen will overview what is being done about the situation at a national and international level, as well as what Byline is doing to counter it.
To reserve your place (no charge) please complete the form at the bottom of this page. 
Stephen Colegrave OC
After a brief but successful career in the music business, Stephen moved into advertising. First at Leo Burnett as worldwide account director on Procter & Gamble he then spent 10 years at Saatchi & Saatchi, where he ran business across Central & Eastern Europe, before becoming Marketing Director for Europe, Middle East & Africa.
 He took a sabbatical to produce movies including Bring Me the Head with Rik Mayall, Jane Horrocks and Danny Aiello. Next, he wrote Punk, A life Apart (published 2001 Cassell), the definitive history of punk that sold more 500,000 copies and went into 26 editions in the US. Afterwards he wrote Inside Music (2004 Random House) about how to get into the music business.
Then he set up his own agency and consultancy, creating advertising, large scale events and advising Government until in 2016 when he helped his friend, Peter Jukes, establish Byline.com, the world's largest crowd-funded site for independent journalism. Together they developed Byline to encompass, Byline Investigates: a group of investigative journalists and Byline Books: a publishing company. In 2017, they launched the first Byline Festival at Pippingford Park, Ashdown forest and also, in New York. The second UK festival last August attracted 5000 people and the line-up included: John Cleese, Alexei Sayle, Pussy Riot, June Sapong, Gary Lineker, Bady Drawn Boy and many more.
Their next project is to launch Byline Times the first new National Newspaper this century, scheduled for March 2019
Byline has worked closely with Chris Wylie, the Cambridge Analytica Whistleblower and Carole Cadwalladr, who broke the story.
Stephen is a trustee of UpRising and The Young Actors Theatre and on the board of The Institute of Sport & Exercise Medicine.
There is no charge to attend this event but we recommend you reserve a spaces – which will be allocated on a first come, first served basis.
Back to all Events