Insight Webinar – Time Tour of Berlin
Caterham Connected Insight Webinar: Wednesday 3 February, 8.00pm to 9.00pm
Joining information: This event will take place via ZOOM
Berlin sat at the heart of key historical events across the 20th century and was the focus for the confrontation between East and West. Today Berlin is a vibrant city, and the largest by population within the European Union.
Our expert guests will take us on a tour through the 20th century in Berlin, from the capital at the heart of democracy and dictatorship, to the building and the fall of the Berlin Wall.
This webinar is ideal for all those with an interest in modern European History, or simply those making post-Covid travel plans to visit one of Europe's most fascinating cities. It is also ideal for students studying German and/or History who are unable to visit the city on a school trip at this time.
The evening is hosted by the German and History Departments, who will bring their own experience of this city to the discussions. Questions from the audience are encouraged.
Chair: Harriet Rowling, Head of German 
Our Panellists:
Katja Hoyer- author, Blood & Iron.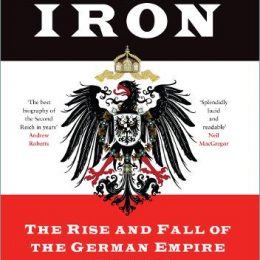 Katja will guide us through Berlin from 1900 to WWII – A capital at the heart of democracy and dictatorship
Katja Hoyer is a German-British historian specialising in Modern German history. Her debut book 'Blood and Iron' has been well-received by critics and academics alike and sold out within its first week of publication when it became the bestselling history book in the UK.
She was born in (East) Germany and read history at the Friedrich-Schiller University of Jena where she graduated with a master-level degree with distinction. She is a member of the Royal Historical Society and has written for History Today, BBC History Extra and CulturAll among other outlets. Katja has also worked with TV presenter Dan Snow for History Hit and collaborated on a variety of podcasts. She is based in Sussex, UK.
'The best biography of the Second Reich in years … It will undoubtedly become the essential account of this vitally important part of European history' Andrew Roberts reviewing Blood & Iron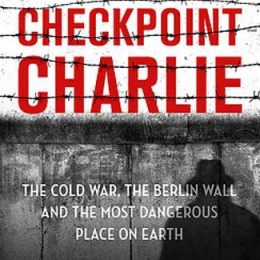 Iain MacGregor – author, Checkpoint Charlie
Iain will bring to life some of the interwoven first-person experiences from post WWII Berlin which feature in Checkpoint Charlie, a book published to coincide with the thirtieth anniversary of the fall of the Berlin Wall.
Iain is editor and publisher of non fiction at Headline Publishing, with over twenty-five years'  experience of working with authors such as Jonathan Fenby, Simon Schama, and Max  Hastings, to name but a very few. He is the author of To Hell on a Bike—Riding Paris– Roubaix, The Toughest Race in Cycling and most recently, Checkpoint Charlie.
Back to all Events