Memories of a Holocaust Survivor Shared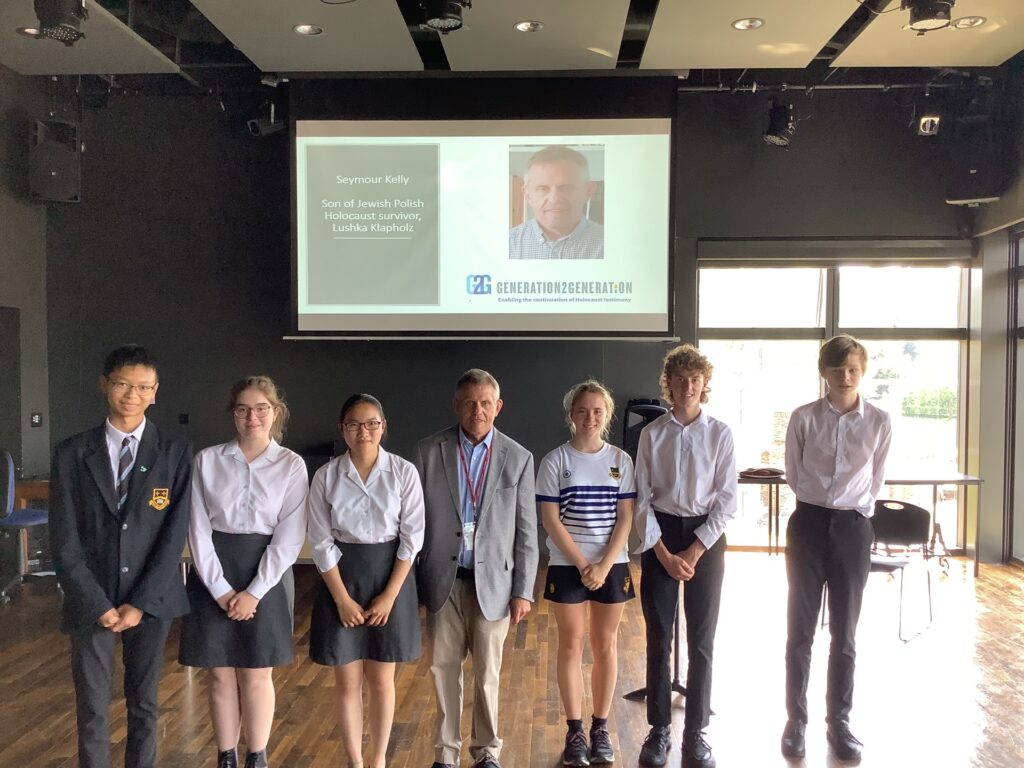 The power of education and remembrance came to life in the eyes of the Fourth Year history students last week as we had the honour of inviting the son of a Holocaust survivor for a talk given in the Deayton Theatre. With the passage of time, it is imperative that we remember and learn from the past, and the talk provided an invaluable opportunity for us to engage with real life events and historical analysis.  
Seymour Kelly's talk on his mother, Lushka, provided us with an in-depth historical account of her experience as a Holocaust survivor. For a generation like ours, for whom the Holocaust was so long ago, this was proof that it was not so long ago as we might like to think. Such a mentality is perhaps rather a way to detach ourselves from what actually happened less than a century ago. Having Seymour's mother recording her experience before her death in 2003 allowed us to have a first-hand perspective of the horrible conditions in concentration camps, the extent of dehumanisation and the maturity needed to face events like this one at such a young age. I was shocked by how little food was given in concentration camps; merely a 'soup' of water and flour with a side of bread was provided for an exhausting day of work. You couldn't even wash yourself, meaning lice and disease often ran rampant. The extent of intimidation and control instilled was simply astounding.  
 
This is a strong lesson to contemporary society of the dangers of extremism and its impacts on people's lives. It made us as an audience grateful for our present-day living conditions, despite us facing problems of our own. The little assumptions that remained of the Holocaust were completely eradicated in what was an enlightening talk which broadened our perspectives. Talks such as this one allow us to hold more informed, kind and educated views about historical events and assess their significance. Listening to Seymour Kelly was a unique experience. 
The impact of this talk went beyond mere education. It created a space for reflection. There was an opportunity to engage in a Q&A session at the end, where many asked thoughtful questions about the Holocaust, its historical significance and its impact in today's world. We extend our heartfelt gratitude to Seymour Kelly for his invaluable contribution to both our GCSE journey and personal development. His presence and family stories will undoubtedly leave a mark on us all. It is our collective responsibility to ensure that the memories of the Holocaust are preserved, honoured and used as a guiding light for a more compassionate and tolerant world. 
Many thanks to Mr Hosking for organising this, and to the Holocaust Education Trust and Generation to Generation for their support of the event.' 
Vivienne C and Annie L (Fourth Year) 
Back to all news