Caterham Singers take the West End Stage
Congratulations to our amazing representatives from ETS, Chamber Choir, Close Harmony and Vocalpoint who performed excerpts from The Lion King musical at the Lyceum Theatre in the heart of London's West End Theatreland in July. Singers from both Caterham Prep and Senior School attended and were wonderful ambassadors for the school- forming the bulk of the choir. The event was featured on ITV in the evening and featured Caterham School's Zandile A-N in an interview. Organised by Disney UK, the exciting day was flawlessly run by members of the Lion King musical crew and orchestra, including our own VMT, Mr Matthew Arnold.
A special mention must go to Lily W who performed as a solo singer for some of the pieces- she was outstanding and showed great flair and confidence. The Music Day also brought together a symphony orchestra and praise must go to Shailey R who joined on harp. The choir and orchestra learnt and performed four magnificent pieces from the stage show The Lion King which has a strong emphasis on African rhythms and language. The demanding score was expertly taught and rehearsed during the morning and was performed to parents and supporters in the afternoon- a truly glorious and uplifting moment.
Mr Adam Assen- Director of Music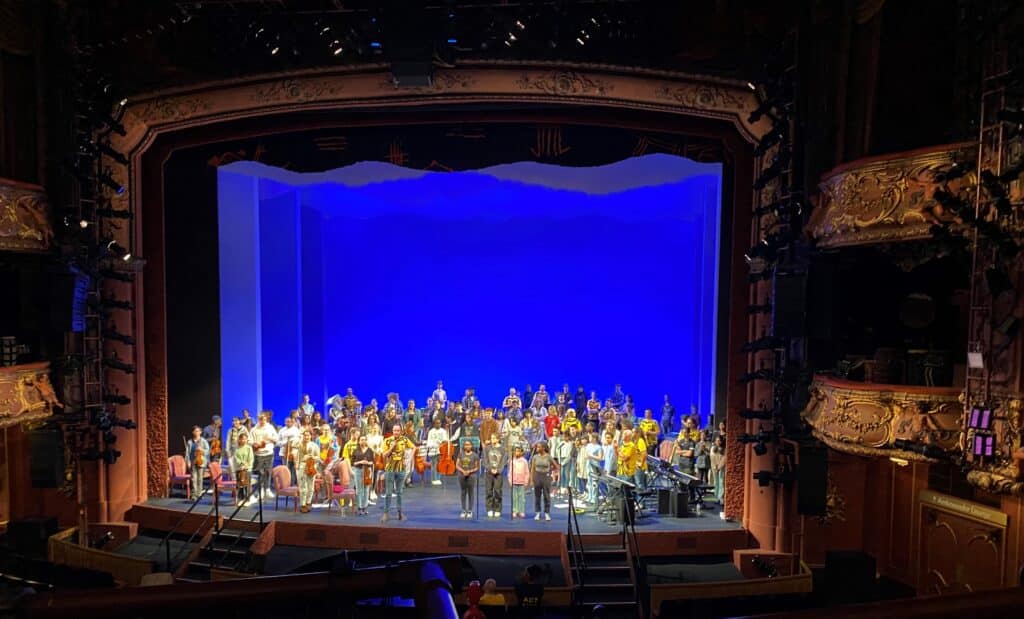 Back to all news