Celebrating Diwali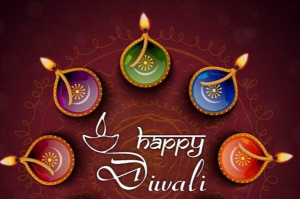 4 November 2021 marks the important festival of Diwali.   Diwali is a five-day festival of lights and the word Diwali literally means 'rows of lighted lamps'.  
Pupils in assemblies last week learnt about the meaning of the festival, traditions and ways in which this is celebrated within temples and homes.   Huge thanks to Thirisha, Shibi and Annie for creating and presenting these assemblies.  This is a very important festival for our Hindu, Sikh and Jain communities.  Whilst the festival marks different historical events and stories for each religion, there are a number of universal themes including, joy, forgiveness, knowledge and the triumph of good over evil.   
We wish our Hindu, Sikh and Jain communities Happy Diwali!  
Back to all news