Dr Raykundalia Shares Balanced View of the Value of Human Life
Philosophy pupils and aspiring medics were fortunate to receive a lunchtime visit from Dr Anu Raykundalia.  Anu works as a consultant neurodevelopmental paediatrician and has an interest in medical education and medical ethics.  She recently wrote an essay on assisted dying as part of a postgraduate degree she is studying for. 
Following their recent study in Philosophy, of the ethical issues surrounding Euthanasia, the Lower Sixth heard from Dr Raykundalia who discussed the current legal situation in the UK and current practice surrounding end of life care in hospitals.  She then gave a carefully balanced view of assisted dying and the challenges involved in places where the practise is legal, especially surrounding consent and the emergence of ever new treatments and, in some cases, cures. 
With time for some questions, the group had the opportunity to think deeply about the value of human life but also the human desire for autonomy, respect, and dignity.  Many left the seminar with much to think about and much to continue to debate regarding any future changes to UK law in this highly charged area.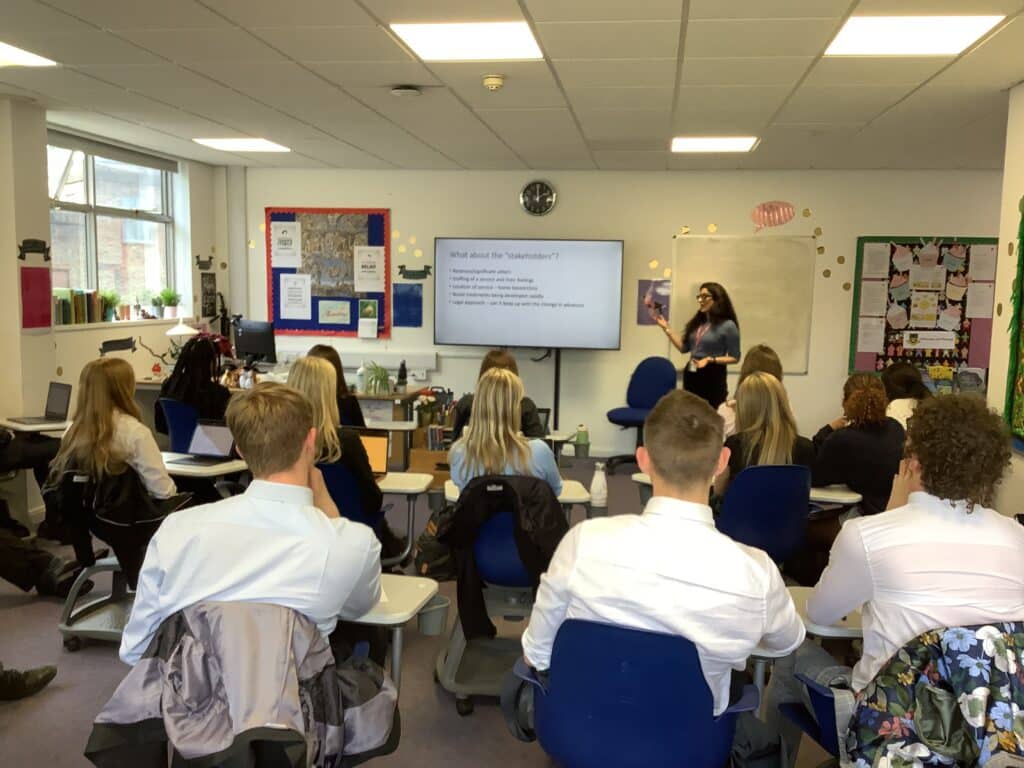 Back to all news