First Year Rupert Qualifies for Junior Maths Olympiad
Well done to the 15 First and Second Year pupils who qualified for the follow-on round of the Junior Maths Challenge. The JMC is open to all pupils in the First and Second Year across the country but only those who do really well qualify for the 'Kangaroo'.  The following Second Years achieved a merit: Albert, Leonid (who also achieved the best score in the year), Yu-In and Jaden. None of the First Years quite achieved a merit, but they scored highly and should be in with a chance next year. Very well done to Jake and Sophia for their joint best in First Year scores. 
Extra special congratulations to Rupert in the First Year, the only one who qualified for the especially gruelling two-hour Junior Olympiad, which was taken in between two school exams and was a real test of staying power. He achieved brilliantly, getting a score of 33 with two perfect questions. As if getting a Merit wasn't good enough, he was only three marks from a distinction…something which is exceptionally difficult to achieve, especially in the First Year. He has set himself a high bar, aiming for a distinction next year. 
Well done to everyone who took part, choosing to do maths challenges in between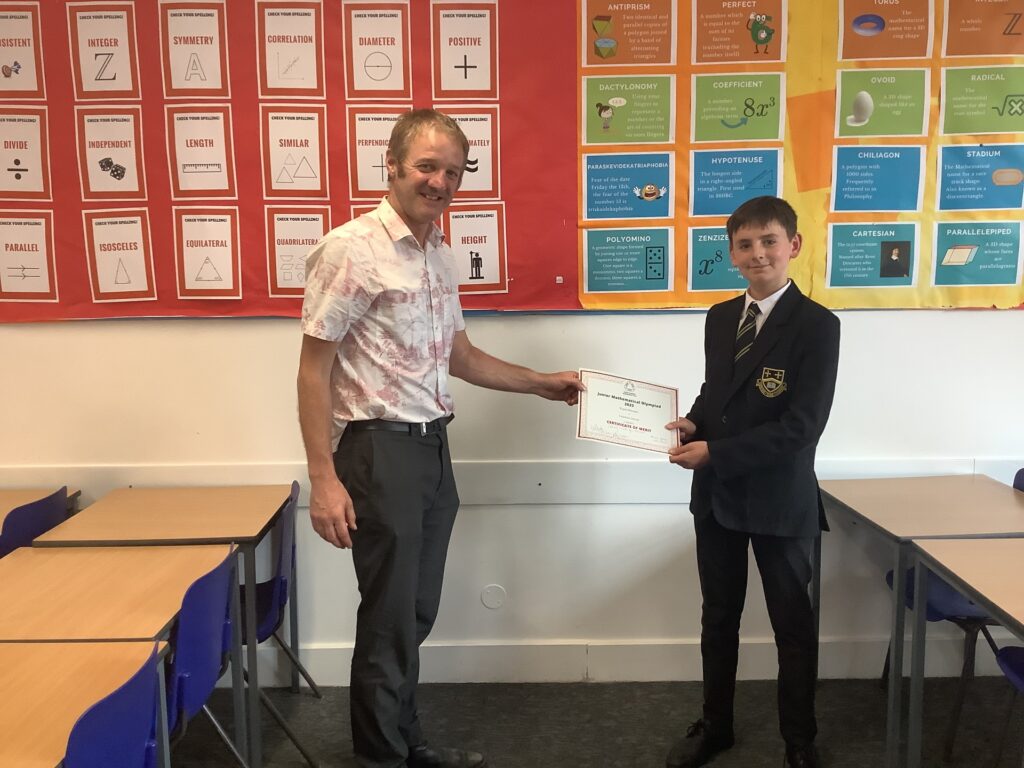 school exams speaks very highly of them indeed! 
Dr Langdon 
Head of Maths 
Back to all news