Speakers: Education Evolution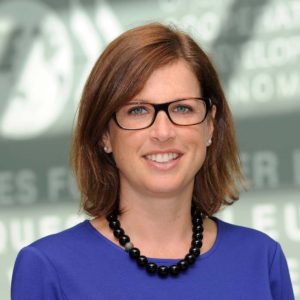 Dr Kristen Weatherby
UCL Knowledge Lab's EDUCATE programme 
Dr Weatherby is a researcher on the UCL Knowledge Lab's EDUCATE programme  working to build research skills and understanding in edtech startup companies and schools.  Prior to this, Dr Weatherby worked at the OECD, where she was responsible for leading the development and implementation of their survey of over 104,000 teachers in 34 countries (TALIS) through its 2013 cycle.  She began her career as a classroom teacher in the United States before transitioning to Microsoft, where she managed components of their worldwide education initiative Partners in Learning. Dr Weatherby then moved to the United Kingdom to manage all of Microsoft's ICT in education programmes, working with government, teachers and schools in England, Scotland and Wales. She holds a PhD in Education from the UCL Institute of Education and a Masters in Education from the University of Michigan.
Sir Anthony Seldon
Vice-Chancellor of The University of Buckingham
Sir Anthony Seldon, Vice-Chancellor of The University of Buckingham since 2015, is one of Britain's leading contemporary historians, educationalists, commentators and political authors.
He was a transformative head for 20 years, rst of Brighton College and then Wellington College. He is author or editor of over 35 books on contemporary history, including the inside books on
the last four Prime Ministers, was the co-founder and rst director of the Institute for Contemporary British History, is co-founder of Action for Happiness, honorary historical adviser to 10 Downing Street, UK Special Representative for Saudi Education, a member of the Government's First World War Culture Committee, was chair of the Comment Awards, is a director of the Royal Shakespeare Company, the President of IPEN, (International Positive Education Network), Chair of the National Archives Trust, is patron or on the board of
several charities, founder of the Via Sacra Western Front Walk, and was executive producer of the lm Journey's End. He appeared on the Desert Island Discs in 2016. For the last fteen years he has given all his money from writing and lecturing to charity. He has three children; his wife of 34 years, Joanna, died of cancer in December 2016.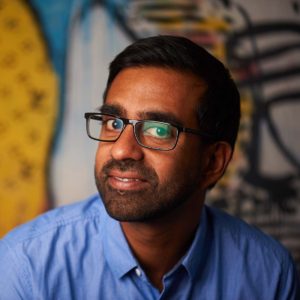 Gi Fernando MBE
Founder of Freeformers
Gi is an engineer, entrepreneur and investor, who founded Freeformers in 2012 having previously built successful technology businesses, including Techlightenment (sold to Experian Plc). The father-of-three received an MBE in the New Year Honours 2017 for services to the Digital Economy. A thought-leader on the Future of Work, Behavioural Change and the impact of Automation and AI on employment and society, Gi holds positions on various boards including Apps for Good, Duke of York IDEA and Craft.co. He is an adviser to the Institute For The Future of Work and adviser to the Institute for Ethical AI in Education. He also invests in innovative startups such as Technology Will Save Us, BookingBug, Citymapper and Playmob. In September 2017, Gi was named Entrepreneur of the Year at the Asian Achievers Awards. He is co-author of the book People Centered Economy with Vint Cerf (co-inventor of the internet) and David Nordfors (Stanford Centre for Journalism).
Roy Jubraj
Managing Director, Insurance Strategy, Digital and Innovation, Accenture
Roy leads Accenture's Insurance Strategy practice in the UK & Ireland.  He is also a key driver for Accenture's Digital, Innovation and Transformation agenda across the UK and Ireland.
His role involves working with Accenture's wider Digital Capabilities (Interactive, Mobility, Analytics, Cloud, Platform Modernisation) to help drive synergies and applicability to wider Financial Services offering / value chain.  
He launched and is responsible for the Digital Insurance Solution Centre (DISC) which is designed to offer Insurers a controlled environment where they can rapidly "test and learn" concepts and ideas within the changing digital environment – focusing on a set of leading edge technologies and accelerators.  This capability started in the UK and now expands across Europe and North America – including wider ecosystem Integrations (Open Banking, FinTech / InsurTech, and Platforms).
He is Sponsor and Lead for Accenture's InsurTech Global Workstream which is part of Accenture's FinTech Labs – an Innovative Start-Up Accelerator Programme – operationalised in London, New York and Hong-Kong. 
BOOKINGS
When: Monday 3 June 2019
Where: Caterham School, Caterham CR3 6YA
Email: events@caterhamschool.co.uk
Delegate places £80 'early bird' rate if booked by 1 March 2019, £99 per delegate thereafter.