Making From a Distance
2020 has been a devastating year for the performing arts industry. From theatre closures and lack of financial support to suggestions that artists should retrain in more 'useful' careers. Long-standing shows have had to permanently close, small independent theatres have gone dark and a whole community has been left feeling undervalued and ignored. The comedy and tragedy masks, now synonymous with theatre and the performing arts, have even had a makeover to reflect the desperate times this industry has faced.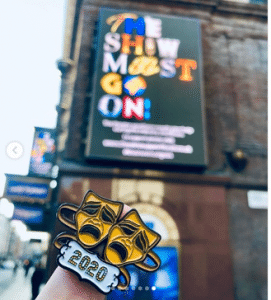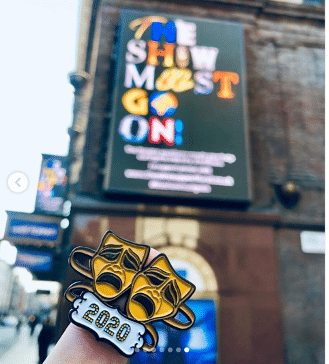 (image by @luciedevinetheatreusherette)
However, if the performing arts can do anything, it's create: create opportunities, create big ideas and create a buzz. During this extraordinarily difficult time, plays have been rehearsed and streamed via zoom online; industry experts have shared their knowledge and skills for free with students and fellow artists; socially distanced performances have taken place and new ways of sharing a passion for the arts have been discovered.
At Caterham School, this discovery has been embodied in From a Distance, our virtual showcase extravaganza, championing our performing arts pupils in all their singing, dancing and acting glory!  In a year when we would have been sharing a full scale musical with you, we had to adapt to the ever changing circumstances we found ourselves in. Initially, we thought we'd be holding a live showcase with a live audience. But then guidelines changed. So we planned to create a mockumentary style film to bring back the comedy in the comedy and tragedy masks. But then lockdown 2.0 was enforced and rehearsals couldn't happen.
We could have given up. Thrown in the towel in and chalked it up to a casualty of the pandemic. But the performing arts don't give up. They create.
So now we are thrilled to be able to present a virtual, online, audio-visual all guns-blazing showcase, which not only celebrates the talents of our incredible pupils, but also highlights their amazing resilience, tenacity and "can-do" attitude.
From a Distance has been filmed and will be released  on Friday 11th December at 20:20
In the meantime, keep an eye on our social media where we will be sharing sneak peeks, teasers & the odd blooper over the course of filming week!
Twitter: @CaterhamDrama
Instagram: @Caterham_Drama
We are so excited to share From a Distance with you soon, however we also recognise how privileged we are to be able to do so. The industry is trying, but it is still struggling to keep afloat. The latest Tier restrictions have pushed back opening dates & threatened the livelihoods of thousands in the industry. In support of the Performing Arts, we are asking you to donate what you would have paid for a ticket to one of three charities working tirelessly to keep the arts alive:
Theatre Support Fund+
London's West End standing together for the British Theatre Community.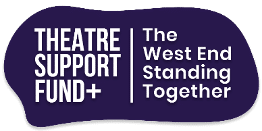 This fundraising initiative supports three charities: Acting for Others, Fleabag Support Fund and NHS Covid-19 Urgent Appeal. The fund raises money through the sale of theatre inspired merchandise and is widely endorsed by a range of celebrities and theatre professionals.
Further details can be found here: www.theatresupportfund.co.uk
Donations can be made here: www.theatresupportfund.co.uk/collections/donate
Help Musicians
Help Musicians provides help, support and opportunities to empower musicians at all stages of their lives.

This charity helps at times of crisis, but also at times of opportunity, giving musicians the extra support they need, from starting out through to retirement.
Further details can be found here: www.helpmusicians.org.uk
Donations can be made here: www.helpmusicians.org.uk/support-our-work/make-a-donation
Dance Aid
Transforming lives through dance
Danceaid's mission is to raise the UK and beyond to its feet dancing to make a difference to orphaned, poor and disabled children across the UK, Africa and Asia
Further details can be found here: www.danceaid.org
Donations can be made here: www.danceaid.org/donate
The show must go on, but we all need to help. Thank you in advance for any donations you are able to make. #savethearts
Miss Guttner, Mrs Richards, Mr Assen