A wonderful Celebration of Musical Achievement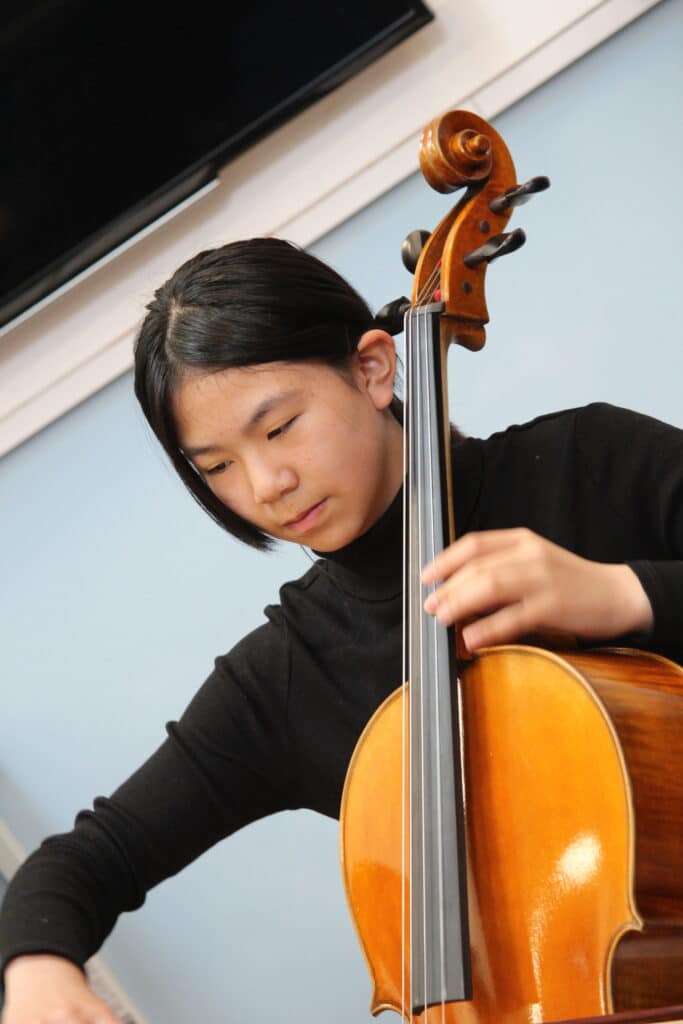 The Lower School Concert was a wonderful celebration of our First to Third Year pupils' musical achievements this year. The concert began with vocal performance from ETS. They began with some sacred repertoire: Todd's Call to Wisdom and Chilcott's I Lift My Eyes. There was then a collaborative performance with both VocalPoint and ETS, with them performing On The Willows from Schwartz's Godspell. 
Following on from this, ETS and VocalPoint were joined by the String Orchestra who performed May It Be, which featured in the feature film, Lord of the Rings: The Fellowship of the Ring. This was a beautiful performance with warm, legato playing form the string players and vibrant and resonant singing from the choirs; an excellent performance. 
The String Orchestra gave a wonderful performance of contrasting repertoire, ranging from Meyer to Bach and Mozart. The musicians managed to capture the nuances of the music with excellent dynamic contrast and tonal variety.
There were a number of excellent solo performances. Mathilde G performed Ladies in Lavender on the violin. A beautiful piece and Mathilde managed to capture the warm character of the piece. Abi P gave a confident and refined performance of Bach's Bouree. A demonstration of both musical and technical mastery.
Connie M gave a theatrical and spirited performance of Lloyd Webber's, Bad Cinderella. Lucy B's performance of Smoke Gets in Your Eyes was a fine jazz performance. Her lyrical and warm melodic playing shone through in this superb performance.
Kayla P was the only pupil to sing a sacred solo in the concert. Her performance of Franck's Panis Angelicus was pure, resonant and quite simply, wonderful. Soraiya K's piano performance of Bach's Sinfonia No. 15 in B minor was very impressive; playing with control and restraint whilst including the subtle details demanded by Bach's writing. 
Annie L gave a spirited and dramatic performance of Rachmaninoff's thunderous Prelude in C# minor, which was swiftly followed by a completely contrasting performance by Ethan G. He gave a lyrical and warm performance of Schubert's stunning Impromptu in Gb Major, No. 3.
Joshua P gave an excellent performance of Massenet's Meditation on the saxophone; capturing the lyrical purity of the music and full of dynamic variety. Our final soloist was Jasintha E, who sang Abba's I Have a Dream. A very well-rehearsed and confident performance.
To conclude the concert, the Orchestra, of which most members are from the Lower School, gave excellent performances of Smith's The Tempest and Ford's Dark Adventure. It is wonderful to see so many of our younger musicians performing together and experiencing the magic of ensemble playing. It is the best way to put all of their practice from lessons into context and a great way to share their love of music with their friends.
We are very proud of all of the performers who have clearly worked so hard to prepare their pieces and we congratulate them wholeheartedly.
 Mr Tristan Hall, Head of Academic Music
Back to all news