Cadets Spread their Wings
Summer Camp Update
This summer 12 cadets from the RAF section went to RAF Halton, the home of the Recruit Training Squadron alongside four other CCF units from around the country. After all had arrived and settled in, a full week of activities started. The week included a number of excellent activities including water sports, visiting the RAF Museum London, and a number of other visits. The cadets also had the fantastic opportunity to visit the Recruit Training Squadron in order to find out more about the training programme that prospective airmen and airwomen complete whilst at RAF Halton.
In the evenings the cadets took part in numerous team building activities all of which were scored for the camp competition which was won by the mighty B Flight!
The staff and cadets all had a very enjoyable camp. The thanks of the staff go to Sgt Harvey the TEST NCO and also to the cadets for their exemplary behaviour throughout the camp.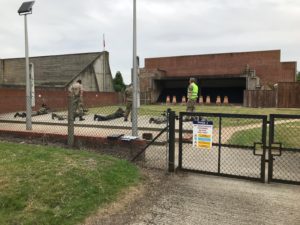 Back to all news