Education Evolution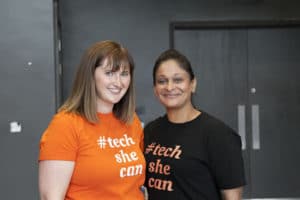 Sir Anthony Seldon joined representatives from Accenture, PwC, UCL and the Chartered College of Teaching as we hosted more than 50 UK schools at Caterham's annual Education Evolution conference in School on Monday. 
Schools including Eton, Radley College and our local state primary and secondary partners came to hear a diverse range of speakers and see how Caterham has embraced innovation to build a strong digital skillset amongst our young people.
The purpose of this annual conference is to encourage schools to embrace the changes already in action in the professional world and ensure we are collectively preparing our pupils in the best possible way. Caterham is well placed to share our experience of championing innovation throughout our educational provision having won national awards from the Times Educational Supplement and having been announced as one of a handful of UK Ed Tech 50 schools in the House of Lords last month.
The attending schools learnt more about the Caterham Digital Inquiry course from Sixth Former Freddie Hull. The course was established here at Caterham and launched this year to our own Sixth Form. The online course allows participants to develop a diverse skillset aligned to the World Economic Forum's identified skills necessary for the working world in 2020 and beyond. At is core the course requires you to learn or develop digital skills and apply this learning to develop a product which solves a particular problem you have identified. The focus is on research, thinking skills in addition to critical thinking, entrepreneurship and self-awareness.
Back to all news