Green Carpet Competition – Designers Wanted!
'Calling all aspirational designers. Over the summer break we are encouraging our students to enter Caterham School's 'Green Carpet Award. The brief is to design and make a sustainable and functional outcome. The prize is an Apple Pencil or equivalent value in vouchers. Entries to be submitted by 6 Sept to Art Office.
The competition rules and inspirational starting points have been sent to the students by firefly. We look forward to seeing many creative and innovative entries.
Please contact Mrs Rachel Veldtman or Mr Simon Taylor for any further advice or guidance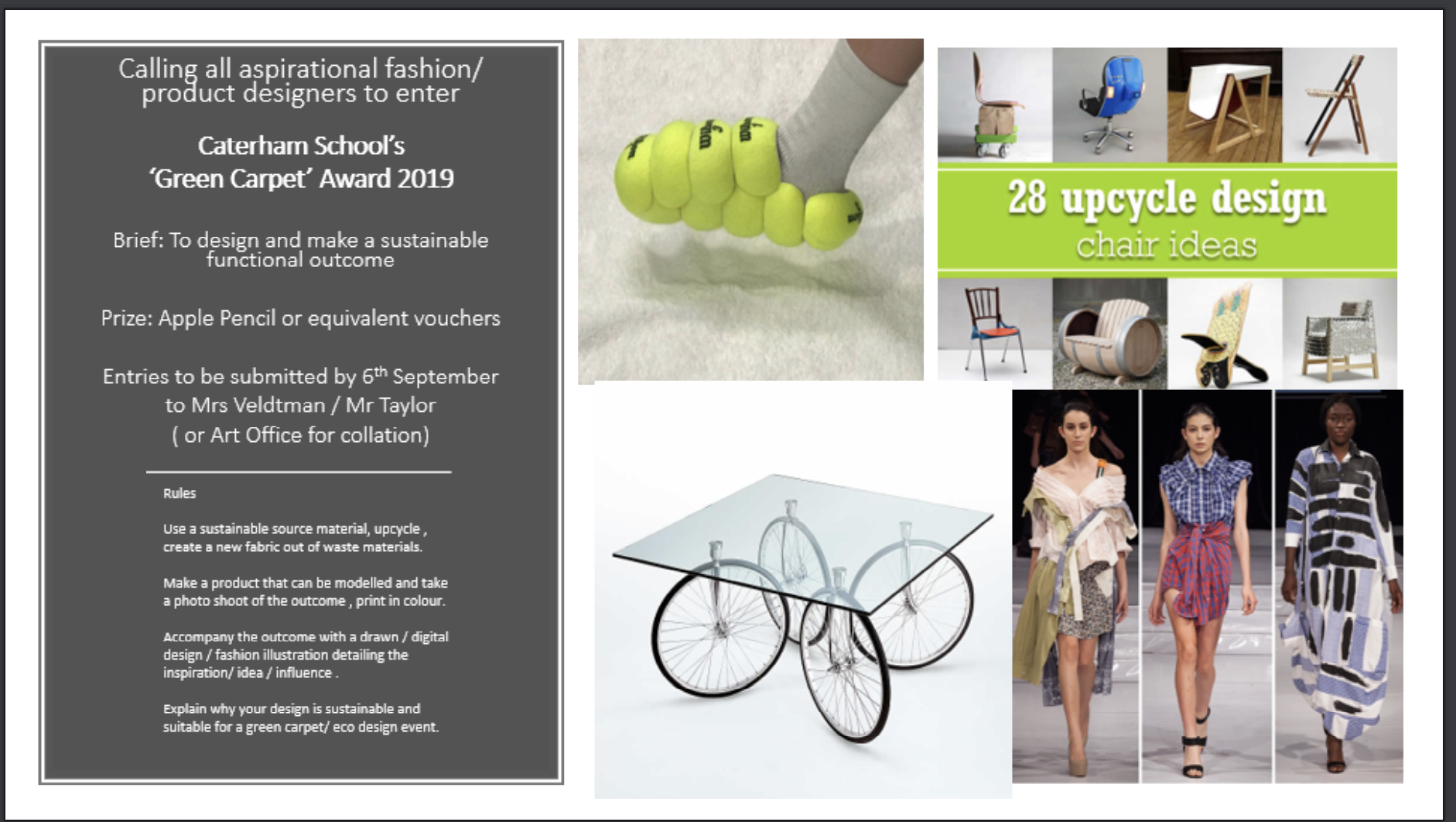 Back to all news