House Art Competition 2022 Launched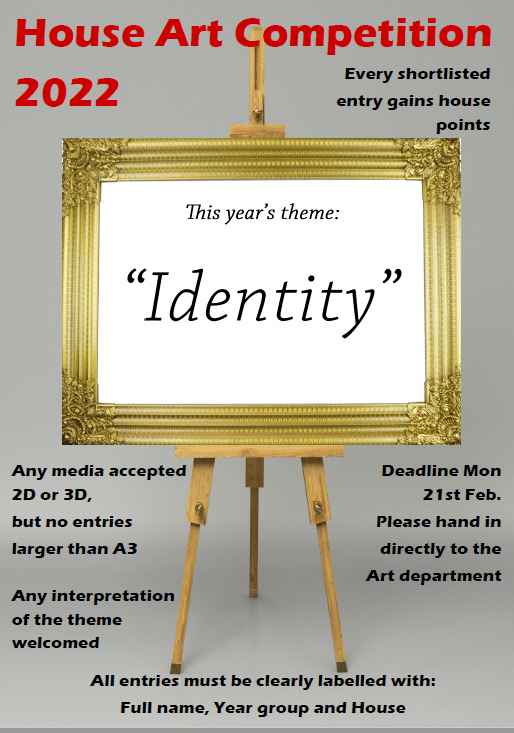 The House Art competition is now launched for 2022! 
The theme is Identity and pupils can interpret this theme in any way they choose and in any media but the work strictly cannot exceed A3 in scale (this needs to be adhered to if the entry is to be considered). 
All shortlisted entries will gain house points and the winning house is the one with the most high quality shortlisted entries rather than the one with the overall best artwork. It's really worth entering! 
There will be an exhibition all week from Monday 28 March in the concourse. 
We will announce the winners on Thursday 3 March at 4.10pm, the rank order of entries will be listed and the winning house will be announced for juniors, seniors and inters. Refreshments will be served.  
We are looking forward to some really creative responses. 
Any questions please email [email protected]erhamschool.co.uk 
Back to all news