OC Harrison Osterfield Starring in George Clooney's Catch-22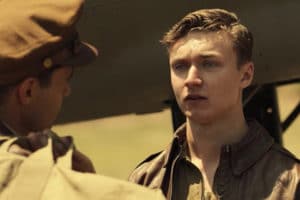 Former pupil Harrison Osterfield plays Snowden in the new TV series Catch-22, directed by George Clooney, which had its debut on Channel 4 last night.
Catch-22, the 1961 novel by Joseph Heller, considered one of the most influential books of the 20th century, famously adapted in director Mike Nichols's 1970 film, is revived as a 6-episode TV mini-series. Harrison's character, Snowden, is a tail gunner who does not know what awaits him on his first mission.
Harrison made his feature debut in Spider-Man: Homecoming and Avengers: Infinity War for uncredited roles. He will be playing Farnbranch Man in the upcoming film Chaos Walking adapted from the Patrick Ness novel.
Back to all news