Super Charged Sports Centre
The School's Sports Centre will undergo a transformation later this year with an extension that will bring benefits for pupils, parents and the local community. The centre, which already includes a full sized sports hall and indoor pool, will see both sports and teaching facilities improve with significant developments for spectators too.
The extension will include a much enlarged fitness gym with mezzanine that will be home to cardio-vascular and strength & conditioning equipment and a café with terrace overlooking the astroturf and Beeches Field. A dedicated PE classroom and a sports rehab room will also be a part of the development alongside additional and refitted changing rooms. Spectators will benefit from an extended viewing platform overlooking the astroturf. Planning permission for the development was confirmed earlier this week.
The project is due to start as the school year finishes in early July and will be completed soon after Easter 2023. The timing has been planned to reduce any impact on use of the sports centre for public exams in 2022 or 2023.
The sports centre regularly hosts groups from Caterham's partnership schools and community groups who will also gain from the development. Partner primary schools attending regular sports sessions, including the Sixth Form pupil-led Clifton Hill weekly sports sessions, and evening and weekend community club users will be able to use the improved facilities. Reconfigured changing facilities will enable members to use the gym when not in use by the pupils during the day. 
The development of the sports centre follows the opening of Caterham School's improved Hill Fields sports facilities and new sports pavilion in 2018. The school's Hill Fields sports facilities hosts the Old Caterhamians' Rugby, Lacrosse and Cricket Clubs, all of which have thriving community membership from across the town and beyond, and was even home to a pop-up Covid-19 vaccination site at Christmas 2021.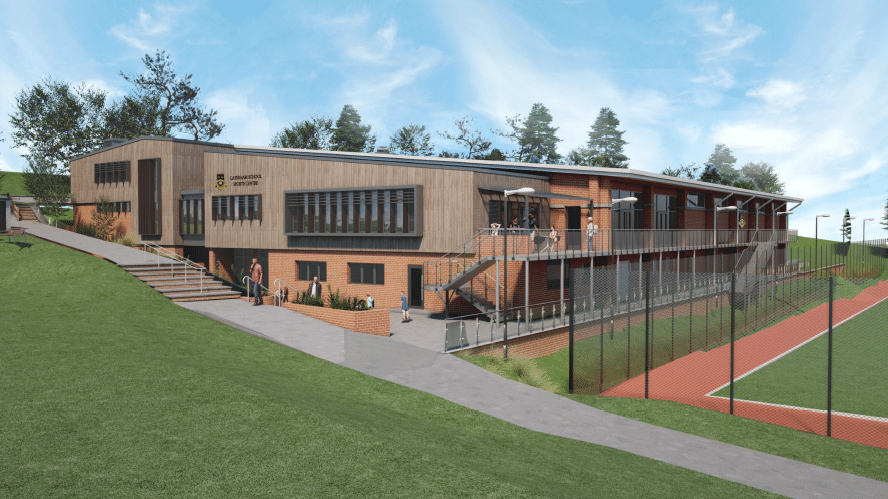 Back to all news