Wind Orchestra Tour to Belgium
Members of Caterham School's Wind Orchestra undertook the school's first ever instrumental tour abroad, giving memorable concerts at significant venues in Belgium. 
The tour commenced with a fantastic concert at The London Academy of Excellence (LAE) which acted as a starting point before the Wind Orchestra made their way to Bruges.
Once in Belgium the Wind Orchestra performed at the two great memorials to the fallen of the First World War, in Ypres. The first was St George's Memorial Church, and parents of Caterham pupils made a special visit to support their children by attending a splendid recital by the Caterham Drum Corp, Brass Ensemble and Wind Orchestra. Music such as 'Ride of the Valkyries', 'Night on Bald Mountain' and the 'Nutcracker Suite' all contributed to an outstanding performance.
The second performance was the breath-taking 'Hymn to the Fallen', performed sublimely by the Wind Orchestra at the Menin Gate's Last Post Ceremony in front of 200-300 spectators.
It was a real delight for all members of the Wind Orchestra to perform at St George's Memorial Church, not only because of the history of the church, but to share their musical experience with the Caterham parents who attended the performance. 
To bring the tour to an end in a spectacular fashion, Caterham Wind Orchestra finished their tour with an exciting performance entertaining the crowd at the Belgium theme park – Plopsaland. Music from James Bond and The Lion King were included to bring enjoyment to all present.
The first ever Wind Orchestra tour was a huge success for all involved.  Thanks and congratulations to all the musicians who attended.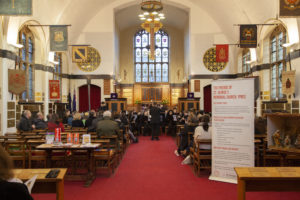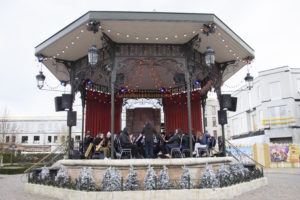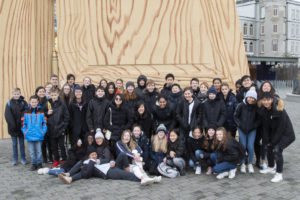 Back to all news