Boarding Houses
There are three Boarding Houses at Caterham School, Beech Hanger, Townsend and Viney House.  Each house provides a warm, home-from-home environment with a dedicated team of staff on hand to support our pupils at all times.
Beech Hanger House: Girls Boarding
A beautiful Victorian mansion set in its own grounds within the School campus, Beech Hanger is home to girls boarding at Caterham. Around 60 girls from Year 9 to 13 board in the house, under the care of the Head of House and her team of matrons and tutors who offer wrap-around care.
Every care is given to ensure that all girls settle happily into life at Caterham. Before term begins girls enjoy an induction programme of relaxed 'getting to know each other' activities. From day one the girls know that staff and fellow pupils are on their side to support them and guide them through their time at Caterham. The School's strong network supports our girls both pastorally and academically, as is evident by the warm atmosphere for which Beech Hanger is known.
"I am extremely proud of my dedicated team of staff, who assist me with the running of the house and who are extra sets of eyes and ears to make sure everyone here is settling in well and is happy. Our fantastic matrons give their all and help make sure that everything runs smoothly in the house, so that the girls return to a harmonious home at the end of a long day at school, for a chat and a well-earned biscuit! 
Your daughter will be joining a fantastic group of girls, who all remember only too well how it felt to be 'the new girl', and will be keen to help your daughter to settle into the fun and routines of boarding life here at Caterham.
 
Mrs Siobhan Isaacs
Head of Beech Hanger
Townsend House: Junior Boys Boarding
 Overlooking Home Field and the School's woodland, Townsend is home to around 30 junior boarders who are looked after by the Head of House and a team of matrons.
One of the most important factors is to create and maintain a friendly, caring and homely family environment in the boarding house. In addition to the Head of House, a Matron is on duty from wake up to bedtime to help make sure everything runs smoothly.
The junior and senior boys houses run as two separate units, which allows for very special care and attention right through the age groups. The junior boys benefit from uniting with the senior boarders for many activities giving the benefit of friendships across the age range.
When boys first arrive at Caterham School as a junior, they enjoy a carefully designed integration programme to help them settle in quickly, make friends and get to know the staff, the boarding house and the School. These activities include social and sport events, team and problem solving challenges. Welcome barbeques and other, 'get-to-know-each-other' games ensure that, by the time school starts, our juniors feel at home and ready for the new term to start.
The junior boys are also helped along by prefects, boarding 'buddies' and day pupil 'buddies,' who help guide them through the different parts of the School.
Once school has started, the fun and games definitely do not stop. Caterham School has an enormous range of sport and co-curricular activities that pupils can choose from and as a boarding house we promote the development of pupils as balanced individuals and everyone finds some sort of club or sport that suits their needs.
"Townsend House has an excellent pastoral and academic support system and we strive to bring out the best results from every child. This does not only apply to the academic, but also to all aspects of life. It is extremely important for us to see pupils develop as a whole and strive for the best, while having fun and staying young for as long as possible."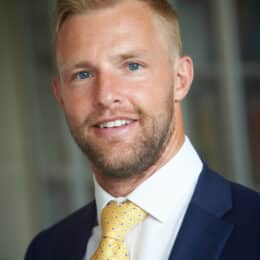 Mr Alistair Taylor
Head of Townsend House
Viney House: Senior Boys Boarding
 Viney House is situated in the heart of the main school building and is home for almost 70 senior boys. The Head of House lives alongside the house with his family and is supported by a team of matrons and tutors who between them offer 24 hour support.
Whether boys are moving up to Viney House or joining boarding at Caterham for the first time, we do everything we can to help settle them in quickly.
Even before term starts boarders are supported with an induction programme where new friendships are formed and the pattern of Caterham life quickly becomes familiar. Each new pupil is allocated a 'buddy', a pupil from the Lower Sixth who has been at the School for a good period of time and knows what is needed to help settle into the new environment.
"Boarding here is a real opportunity to become part of an extended and diverse family and we look forward to welcoming your son to our happy community, where we are sure he will grow academically, culturally and spiritually."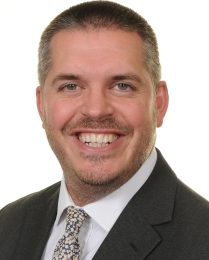 Mr Nick Mills
Head of Viney House