Paul Lay: Providence Lost -The Rise and Fall of Cromwell's Protectorate
Paul Lay: Providence Lost – The Rise and Fall of Cromwell's Protectorate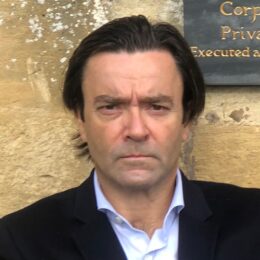 England, 1651. Oliver Cromwell is master of Britain and Ireland. But Parliament, divided between moderates, republicans and Puritans of uncompromisingly millenarian hue, is faction-ridden and disputatious. By the end of 1653, Cromwell has become 'Lord Protector' and launches an ambitious 'Western Design' against Spain's empire in the New World.
When an amphibious assault on the Caribbean island of Hispaniola in 1655 proves a disaster, a shaken Cromwell is convinced that God is punishing England for its sinfulness. But the imposition of the rule of the Major-Generals – bureaucrats with a penchant for closing alehouses – backfires spectacularly. Sectarianism and fundamentalism run riot. Radicals and royalists join together in conspiracy. The only way out seems to be a return to a Parliament presided over by a king. But will Cromwell accept the crown?
Paul Lay is Editor of History Today. He is a fellow of the Royal Historical Society and a trustee of the Cromwell Museum, Huntingdon.
Back to History Festival