EDGE Research
On Thursday afternoon, we were very excited to welcome three guests, all experts in their fields of research, to deliver the next interactive session in our series of EDGE Seminars for the Lower Sixth. The seminar challenged the Lower Sixth to widen their understanding of authentic research in academia and practice, and spanned the fields of business, science and arts.  
Our first guest was Samantha Davies, Head of User Research at Monzo. Monzo is an online bank and was one of the earliest of a number of new app-based challenger banks in the UK. Monzo have been recognised for their innovative approach to banking – what started as an idea between a small group of people is now, five years later, recognised as one of the best small companies to work for (2020) and Monzo have previously set the record for the quickest crowd-funding campaign in history. Samantha reviewed a number of challenges that she faces daily when considering user-centred-design, she further engaged our pupils with a number of problems to solve helping them to understand how to build elegant and inclusive digital experiences based on evidence. Samantha specialises in innovation research, and pupils really benefited from thinking more carefully about their own judgement in the research process too. 
Our second guest was Dr Nicola Barclay, a Departmental Lecturer in Sleep Medicine at the Sleep and Circadian Neuroscience Institute, University of Oxford. Nicola is involved in the development and delivery of the Oxford Online Programme in Sleep Medicine. Prior to this appointment, Nicola was Associate Director of the Northumbria Centre for Sleep Research at Northumbria University, Newcastle upon Tyne, UK. Nicola started to shape our pupils views on how academics might think more innovatively about how they publish and disseminate their own research findings with the wider world. Having already published over 40 peer-reviewed journal articles and contributed to a number of handbooks on sleep since the start of her academic career in 2009, Nicola certainly equipped our pupils with an evolving perception of what research impact actually is and how scientists grip this. 
Our final guest was Laura Llewellyn, Associate Curator of Renaissance Paintings at The National Gallery. Prior to her current role, Laura was Assistant Curator of Paintings at the J. Paul Getty Museum in Los Angeles. She received her MA and PhD from the Courtauld Institute of Art in London. Pupils were introduced to a number of Laura's hypotheses which have led to the creation of some of the most exciting exhibitions. Laura challenged our pupils to think carefully about how influential a unique research approach to understanding hidden complexities in art can result in the development of big ideas. Our pupils were able to start thinking about the research skill set necessary to support such development in this rapidly changing world.  
Pupils were bursting with ideas and feedback during the interactive seminar – it was clear that problems presented by our guests gave pupils the opportunity to challenge conventional thinking, and importantly for pupils to see just how critical the role of research is in order for them manage the ever-shifting future.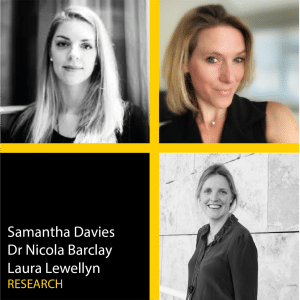 EDGE is a bespoke course has three core strands: Learning to Learn, Big Ideas and Problem-Solving in Action. The Learning to Learn strand builds upon our formidable reputation as a school which helps pupils build skills to allow them to be more self-directed, independent learners. Big Ideas, gives time to exploring the complex 'wicked' problems in the world, such as the environment or education-poverty. This feeds into the final strand, in which we give pupils the opportunity to collaborate on projects which allow them to develop solutions to real-world problems through the OCA Innovation and Collaboration Award.   
Back to all news