Andrew Elmes Visits Economics
This week, Economics pupils in the Sixth Form were treated to an illuminating talk given by Andrew Elmes from wind engineering company, Siemens Gamesa. Andrew expertly took us on a journey from how renewables help conserve the nation's natural resources, why renewables are becoming more and more affordable to how the industry will be a major creator of jobs in the near future.
Ryo (Lower Sixth) commented 'that was not just a renewable energy talk, it was so much more'. Pupils were left with a hunger to hear more and Andrew has gladly agreed to oblige. We look forward to giving Andrew a warm welcome back to the Caterham Economics Department in the near future. Thank you Andrew!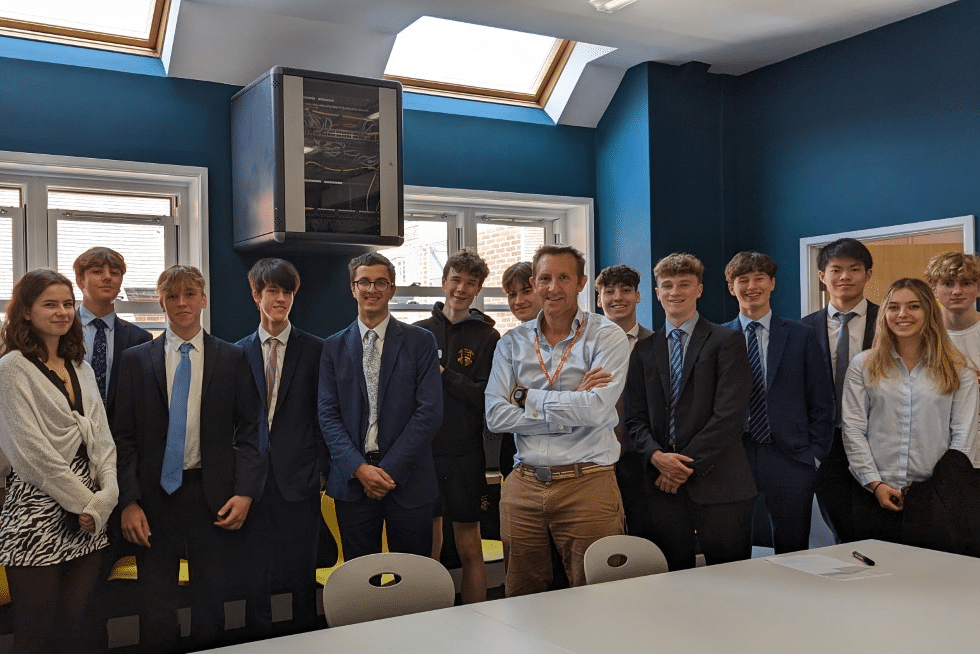 Back to all news