APPLE DISTINGUISHED STATUS CONFIRMED BY APPLE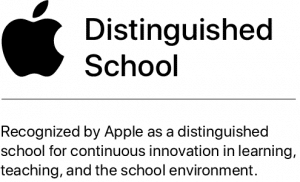 Caterham School has once again been recognised as one of just a handful of schools to be formally accredited as an Apple Distinguished School. The extension of Caterham's Apple status recognises continuous development in the school's use of technology and innovation in learning and teaching. 
Since first being recognised by Apple in 2015, the school has received interest and visitors from across the UK and beyond, keen to learn from Caterham's experience and best practice in implementing technology in the classroom and across school life. Caterham is also recognised as an EdTech 50 school, one of just 50 UK schools awarded for measured effectiveness of technology in pupils' learning and school experience.
Back to all news