ArtsWeek: 'Firestarter' Artists Workshop
The Third Years worked with artist Chery Nugyen for a whole morning during Arts Week responding to the theme of being a 'firestarter'. Chery currently has an exhibition in Deptford called the Last Match showcasing 26 giant matchboxes and her illustrations. The pupils explored their own ambitions of being world changers and issues they would like to shed light on. They were inspired by Chery's aesthetic style and drew themselves son their own matchbox relating to the issue they had focused on.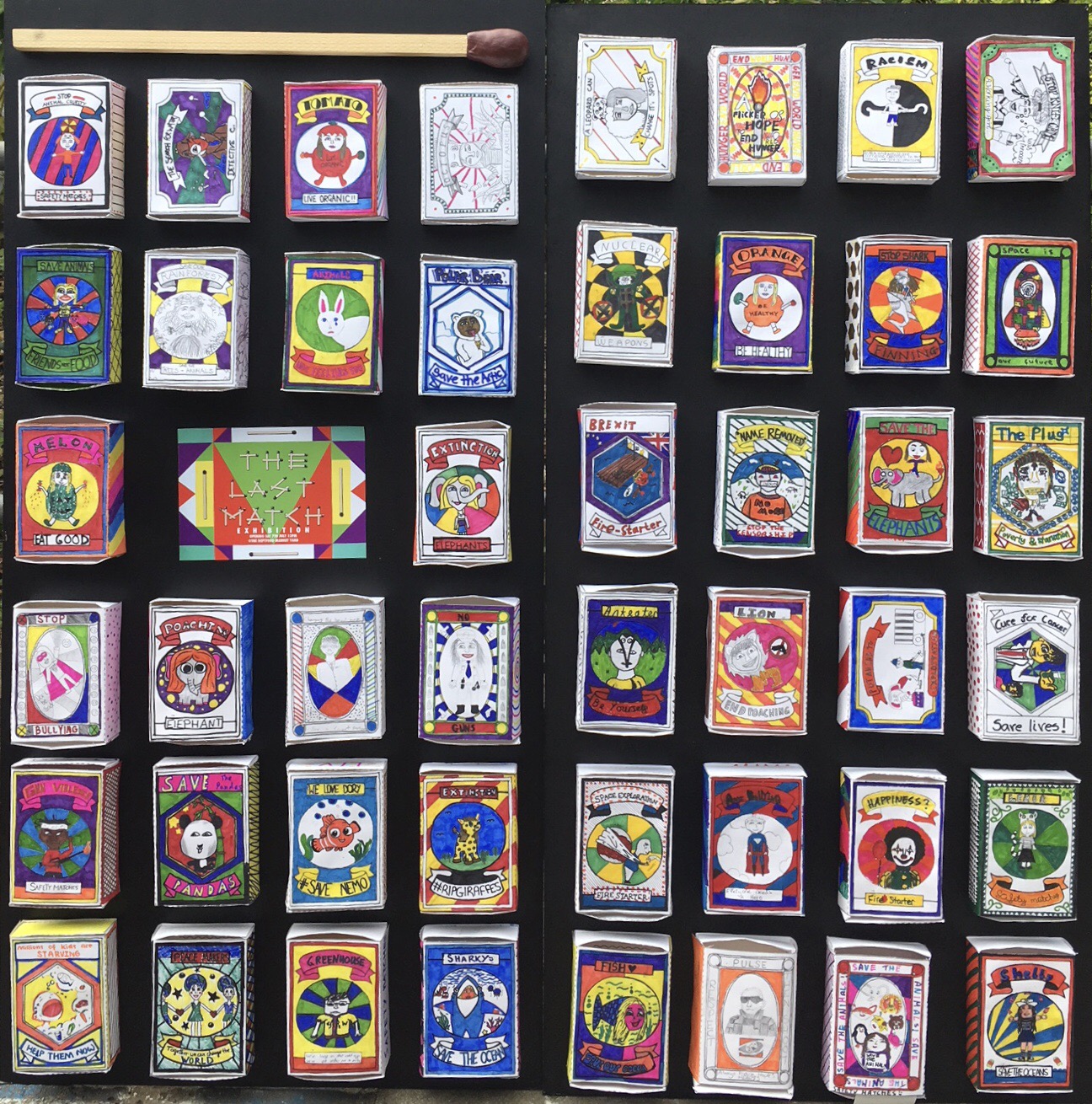 If you would like to visit this exhibition it is on at the Deptford Market Yard SE8 4BZ from Saturday 7 July – Tuesday 17 July.
There is a workshop on Saturday 14 July @Deptford Does Art at 4pm.
Back to all news