Black History Month 2021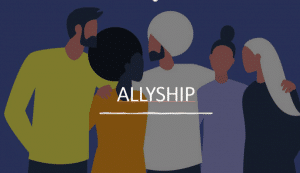 Every October in the UK, we celebrate Black History Month.  This month encourages us to develop greater awareness of Black British history and the huge, and sometimes unseen, contribution the black community makes to all our lives. 
This year's theme is Proud to Be.  We recognise that the whole school community have a part to play in actively supporting others to feel valued, respected and celebrated, so our focus in assemblies this week has been Allyship.  Pupils from our Voice for Change groups have been presenting assemblies and preparing resources to share throughout Black History Month.  Look out for Our Black History Month reading competition coming soon! 
Back to all news