Boarders' Concert Live Streamed
The Boarders' Concert celebrated the outstanding musical talent on offer within the school boarding community and was live streamed to parents who attended the concert online from far and wide. This allowed parents, who cannot usually attend events, to feel part of a fantastic school event and to hear their children performing live in our beautiful Wilberforce Hall.
The concert began with a passionate performance of Doppler's Andante and Shostakovich's 5 Pieces for Two Violins and Piano from the Watt Piano Trio. There was variety in mood throughout as well as a natural togetherness. The trio consists of Natalie W (Lower Sixth Form) on the violin, Franchesca C (Fourth Year) on the  piano and Alice H (Fifth Year) playing the flute.
Annie L (Third Year) played Massenet's Meditation on the violin with lyricism and delicacy. Moreover, she performed the entirety of the piece from memory. Zandile-Monique A-N (Fifth Year) gave a spirited performance of Keech's Scherzo Rondoso; she managed to capture the rhythmic character of the piece wonderfully.
Rodney L (Third Year) took to the stage with his vibrant and virtuosic performance of Schubert's demanding Impromptu in Eb minor, Op. 90, No. 2. We were delighted to see a debut performance from the Wan Trio, consisting of Violet W (Fourth Year) on the Oboe, Sophia L (Lower Sixth Form) on the flute and Rodney L (Third Year) on the piano. Their performance of Telemann's Affectuoso was sensitive and they managed to capture the melancholy and reflective atmosphere of the piece excellently.
Franchesca C (Fourth Year) gave a refined and stylish pianistic performance of Chaminade's Scena da Balletto. This was followed by Natalie W (Lower Sixth Form) giving a beautiful performance of Williams' heartbreaking film hit, Schindler's List. Lisa H (Fifth Year) gave a colourful performance of Debussy's Reflets dans l'eau, managing to capture all of the tonal nuances throughout the piece.
There was another debut performance, this time for the Violin Quartet, consisting of Leo L, Natalie W, Luke Yuan (Lower Sixth Form) and Adrian Hui (Fourth Year). They gave a superb performance of Telemann's Concerto for 4 Violins, No. 1. All four movements were superb and they managed to capture the solemnness of the slow movement, whilst navigating through the hustle and bustle of the busy fugal movements.
Jerry N (Upper Sixth Form) gave a lyrical and dramatic performance of Grieg's Piano Sonata (first movement). He managed to capture the dexterous and dramatic sections as well as the lyrical sections.
The concert concluded with a superb performance of Brahms' Cello Sonata No. 1 in E Minor, Op. 38 (first movement). His rich and warm sound filled Wilberforce and the drama, emotion and passion that this piece demands was brilliantly portrayed through Marcus K's (Fifth Year) wonderful performance.
Congratulations go to all performers of this concert – it truly was a celebration of their musical brilliance and their commitment to music at the school. Their musical prowess was demonstrated in the Spring Concert when musicians in the boarding community came together to form a magnificent orchestra.
Mr Tristan Hall, Head of Academic Music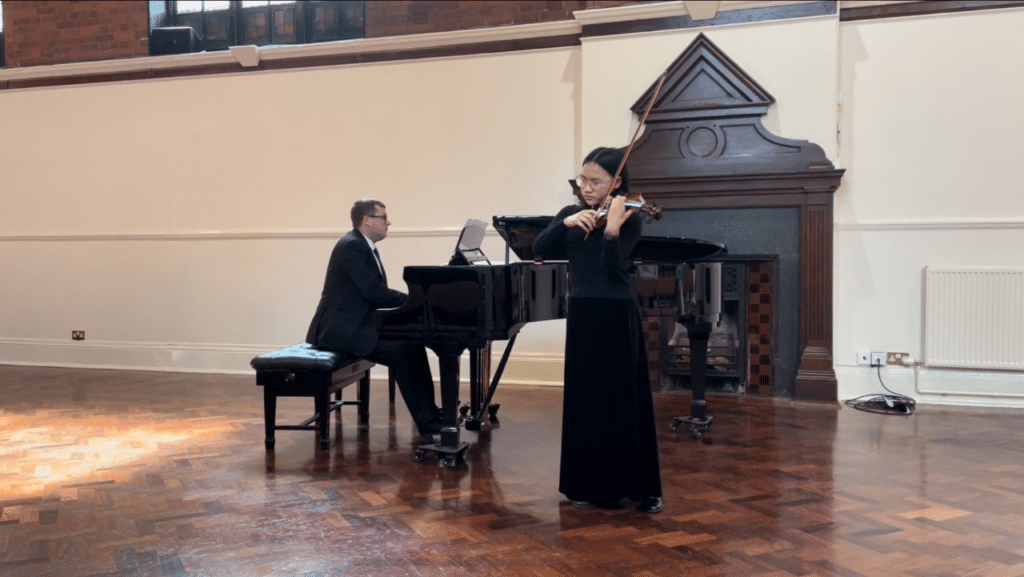 Back to all news