Bob Chilcott Impressed by Originality
Caterham School music department launched their Composition Competition to give pupils the chance to express themselves during this life-changing lock-down. We were delighted that Bob Chilcott, an eminent and successful British composer was available to judge the work submitted and he was extremely impressed with the calibre of compositions. Pupils submitted such an eclectic range of pieces including a Capella songs, atmospheric orchestral music, experimental music and pop songs.  
Giving the high level of compositions submitted, someone with Bob's profile was needed to make the final call; he is one of the country's leading composers and a household name in schools, churches, cathedrals and community choirs. He was a member of the King's Singers and principal conductor of the BBC Singers as well as a chorister at King's College Cambridge. Bob has worked all over the world with some of the finest singers and musicians – to hear such positive comments from him about Caterham School musicians is testament to their talent and hard-work.  
Congratulations to all who took the time to produce such excellent and thought-provoking music: 
Anna D (4th year) 
Aidan H (2nd year) 
Alec G (2nd year) 
Alex M (3rd year) 
Alyssa D (L6) 
Ammara K (3rd year) 
Annabella W (4th year) 
Chelsea C (4th year) 
Drew M (U6) 
Millie T (5th year) 
Olivia L (L6) 
Raife N (5th year) 
Sophie H (1st year) 
Zach M (2nd year) 
Lisa H (3rd year) 
Tanya C (1st year) 
 From this impressive list, six pupils were shortlisted: Anna D, Alec G, Alyssa D, Ammara K, Chelsea C and Zach M. 
Mr Chilcott, after thorough deliberation and online feedback, announced that Zach received third place, commenting that his piece entitled 'I Promise it'll Be Ok' was 'a brave and effective' acapella composition. In second place came Chelsea, with her work entitled 'Midsummer Snow' which Mr Chilcott said showed a 'strong and compelling sound world.' First place was awarded to, Alyssa's piece entitled 'Together (We'll Get By)': a stunning jazz influenced work about which Mr Chilcott commented 'showed shape, cohesion, a beautiful chord sequence and took the listener on a journey.' 
 Congratulations to Alyssa, Chelsea and Zach and indeed, all our wonderful musicians who entered: a very emotive and creative way to bring us all together at this difficult time.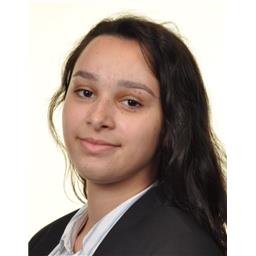 Visit the Caterham School Music Department channel on YouTube to hear highlights of this competition and Alyssa's winning track which can also be viewed here
Back to all news