Calls to our Old Cats Continue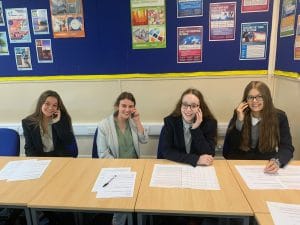 Laughter and good cheer filled the phone lines as Sixth Form pupils have resumed weekly calls to our most senior Old Caterhamians. Calls started during the lockdown when many felt isolated, but have continued as they proved so popular with both pupils and Old Cats.
The Sixth Formers have been updating former pupils on what is happening at the School now and what has both changed and remained from the Old Cats' days at Caterham.
The octogenarians and nonagenarians were also able to share their experiences of life at Caterham – in many instances stories from being at Caterham during the War.
Back to all news