Celebrating the Year of the Tiger
This year Chinese New Year started on the 1 February. It's the year of the Tiger – symbol of strength and braveness.  


At Caterham School, we have celebrated it by putting up beautiful decorations and holding assemblies for all year groups. We have invited pupils to set up the new year decorations in the hope of putting everyone into a festive mode. They can be seen at the entrance of the school with couplets, dragons and lovely hanging pieces.  


At the assemblies held for all year groups, pupils enjoyed a presentation on the origin and customs of the Chinese New Year, Chinese zodiac signs and meanings plus red envelopes gifting rules. They have also learnt how to say new year greetings with a hand gesture – the proper Chinese way.  


May the strength and braveness be with everyone in the year of the Tiger!  


新年快乐!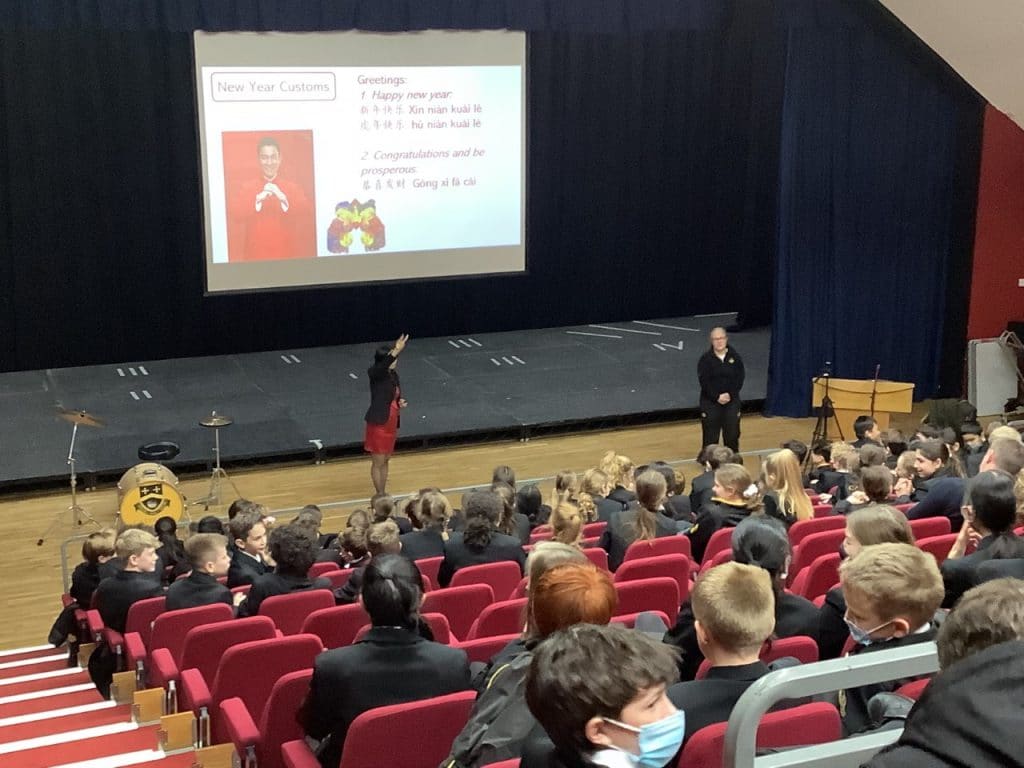 Back to all news