Champions of London!
An amazing term of girls' hockey was capped off perfectly by the U15 girls' side, powering their way to victory over Godolphin and Latymer school in a final held at Caterham and in the process becoming Champions of London. 
After a nervy first five minutes the girls soon settled into their rhythm, and they were very much up and running when Ava W. scored from close range. That's how it stayed until half time. Some inspiring words by Mr Mugridge at half time seemed to galvanise the team further, and immediately after the break Selena H. converted a rocket of a penalty corner into the bottom left. When our third went in it looked like it would be all over, but G&L converted a smart penalty corner of their own to breathe life into the fightback. This was soon snuffed out by a very slick, lightning-fast counter-attack goal by the ever-energetic Izzy H. A final goal from Selena H., after a mazey run, confirmed the 5-1 win and the final whistle sparked scenes of wild celebration.
A terrific end to a terrific term of hockey. We are immensely proud of all the girls and look forward to next year already.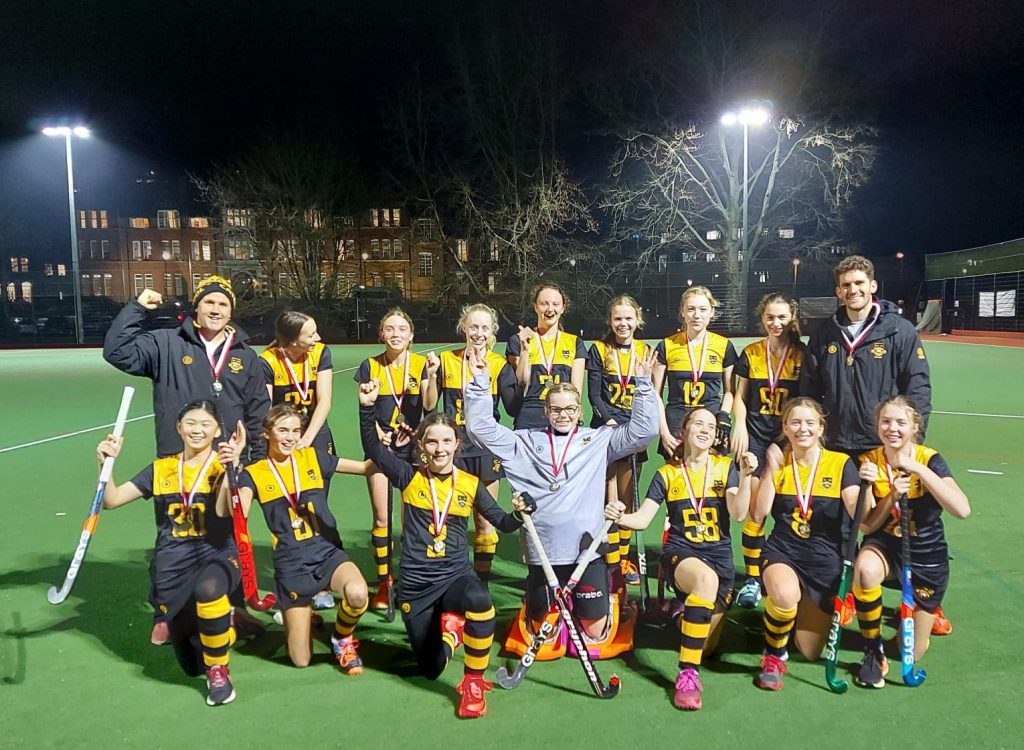 Back to all news