Class of 2020 Psychologists Reunite
On Wednesday evening, 20 OldCat psychologists from the class of 2020 met via Teams to chat to Miss Henry and Dr Avery about life after Caterham. Pupils joined from their universities and homes to share their experiences and reminisce about their time at school. It was fascinating to hear about the unique experiences pupils are having at university and how varied the Psychology courses are around the country.
Miss Henry and Dr Avery read aloud moments from the memory jar that students had written at the beginning of their Upper Sixth Form year. It seemed the highlights of studying Psychology at Caterham were role-plays of Ainsworth's Strange Situation, where pupils modelled attachment types in infants, and of course, the cake breaks! It was so fantastic to see so many of our alumni maintaining their close ties with Caterham School, and we cannot wait to see you all in person soon!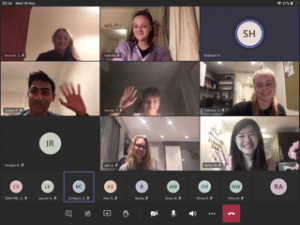 Back to all news