CSS Insight Webinar: Olympic Dreams – Tokyo Calling
THURSDAY 27 AUGUST 2020, 8.00pm
Open to all members of the Caterham School Society: pupils, current & former parents, Old Caterhamians and friends of the school
A chance to hear from top flight professionals on staying focussed through the highs and lows that are part and parcel of elite sport.
2020 has shone a spotlight on the importance of sport for society and our shared hopes and dreams. Hear first-hand from Gold Medallists, Olympic 2020/21 hopefuls and sportsmen and women at the top of their field on how they cope when their ultimate ambitions are achieved, and how they stay focussed when the goal posts are moved.
Host: Alan Pardew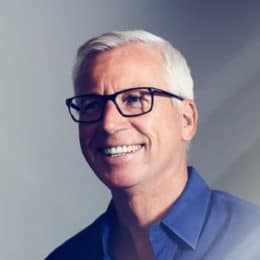 Alan Pardew is an English football manager and former professional footballer. He was most recently head coach of Eredivisie side ADO Den Haag.
Alan reached the FA Cup Final three times, as a player with Crystal Palace in 1990 and as a manager with West Ham United in 2006 and in 2016 when his Crystal Palace side lost to Manchester United. He has also achieved promotion three times in his career, as a player with Palace and as a manager with Reading and West Ham. He managed Newcastle United from 2010 to 2014.
As manager of Newcastle, Pardew won both the Premier League Manager of the Season and the LMA Manager of the Year awards for the 2011–12 season after guiding the Magpies to European football for the first time since the club's return to the Premier League. He later managed Crystal Palace, West Bromwich Albion and ADO Den Haag, as well as working as a Sky Sports pundit for the Premier League season
Panellists:
Ama Agbeze MBE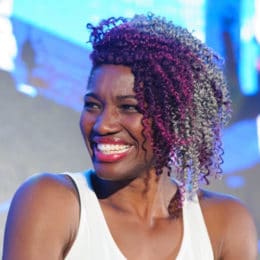 Ama captained Team England's netballers to their historic Commonwealth gold medal in Australia in 2018 and is also a board member at Commonwealth Games England. Ama plays in the goal defence and goal keeper positions for England.
She debuted in the England national squad in 2001 and became captain during the 2016 season. In 2006, Ama competed for Team England at the Melbourne Commonwealth Games where she won a bronze medal. Gold Coast 2018 was her third Games.  Ama is also a qualified lawyer.
Ama is a regular visitor to Caterham School, most recently in 2019 spending a day coaching Caterham's netball teams across the ages.
Rosie Clarke OC
Former Caterham School pupil, Rosie is an English international endurance athlete. Rosie achieved 4th position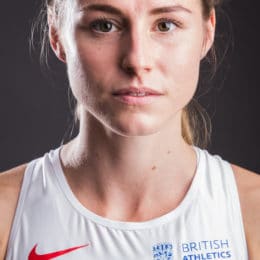 in the Gold Coast 2018 Commonwealth Games and represented Great Britain at the 2017 & 2019 World Championships. Having gained her Management MBA, Rosie's current focus is qualification in the steeplechase for Tokyo 2020 (21) Olympic Games.
Rosie uses her athlete platform as a means of spreading positivity and is a regular return visitor to Caterham School. Rosie has worked with various groups of all ages delivering talks on wellbeing, endurance and athletics.
Zach Wallace OC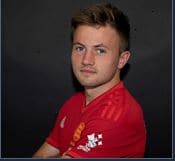 Former Caterham Prep pupil, Zach is a Team GB (and England) field hockey player in the squad for Tokyo 2020 (21) Olympic Games.  He is now awaiting the postponed games in summer of 2021. 
Zach plays as a midfielder or forward and made his senior international debuts in October 2018, aged 19, for Great Britain versus Belgium on 2 October 2018 and for England versus France on 16 October 2018. In December 2019, he was shortlisted for the FIH Rising Star of the Year Award.
Back to all news