Excellent Play from U19 & U13
Last Friday, a group of U13 Boys went to Glyn School to take part in the Surrey Schools Table Tennis Individual Championships and bravely took on a range of other schools. We advanced as far as the semi-finals, but could go no further. It was a great deal of fun and a very busy set of matches. We will try to organise tournaments with local schools to keep up this level of interest and sportsmanship. Well done to Jake A, Harry C, Ethan T, James M, Tijmen, Alex M, Sam M, Duncan M, Krish B and Barney M.
On Wednesday afternoon, eight players went to Salesian School to play in the U19 Surrey Schools Individual Championship. For the U19 Girls: an epic result as Paramita was Runner-Up on the day, and is now likely to go through to the next round. This was a very close result with the Caterham girls all doing well, with the number of individual points scored being the deciding factor. For the U19 Boys: they were up against some high level opponents, one of whom was playing for England two years ago, given that, O-Teen went into the semi-finals, where he fought bravely to get past the former national player. Previously, Nikita took one game off this star player, 12-10, which was a minor triumph on its own. Well done to them all! U19 Girls: Paramita, Kelly and Avery & U19 Boys: O-Teen, Nikita, Harry, Anson and Kenneth.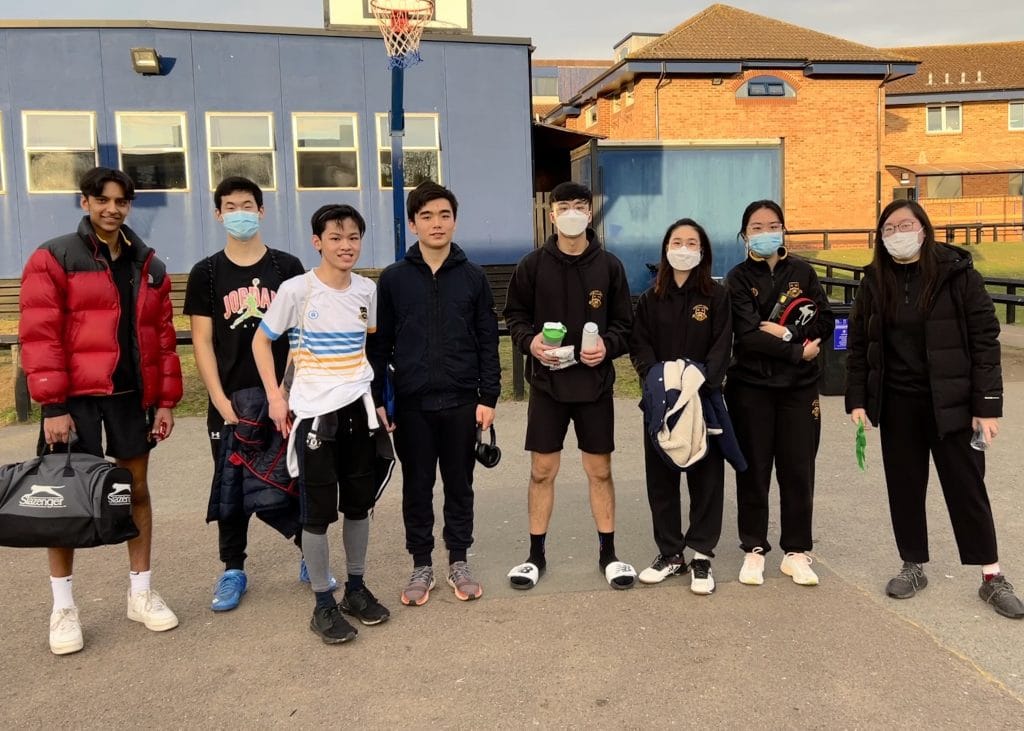 Back to all news