Festival Speakers Panel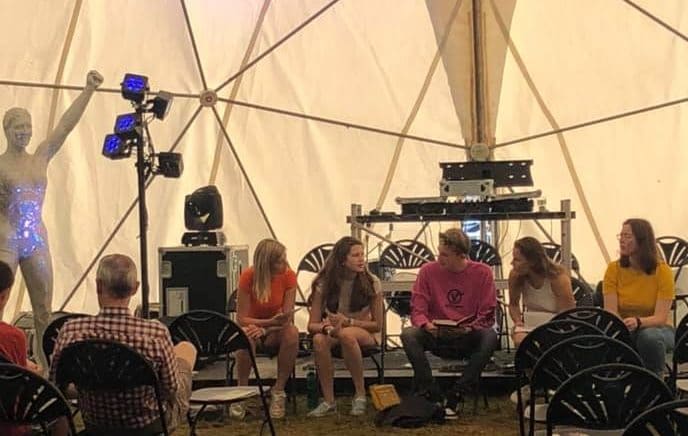 During the summer holiday, Lauren, Molly, Hannah and Ed (Upper Sixth Form) spoke at the Byline Festival, a celebration of independent journalism and free speech. They took Abortion as their topic, and spoke confidently and eloquently, having prepared speeches designed to encourage debate.  A lively discussion ensued during which the group fielded questions from an engaged audience. Congratulations to these pupils on an impressive performance.
Byline Festival is an annual festival celebrating free speech and democracy established by Old Caterhamian Stephen Colegrave and his partner Peter Jukes. The festival is held in the Ashdown Forest and attracts festival goers from across the globe.
Back to all news