First Year Shiny Projects
Our First Year pupils have been busy in their virtual Art lessons this week, developing their observational drawing skills. They had to raid their kitchen drawers for a super shiny spoon and then did a great job of recreating them in tonal pencil drawings.  
Well done First Year!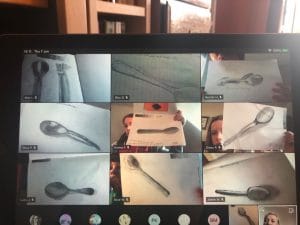 Back to all news