French Meets Drama
A Happy Encounter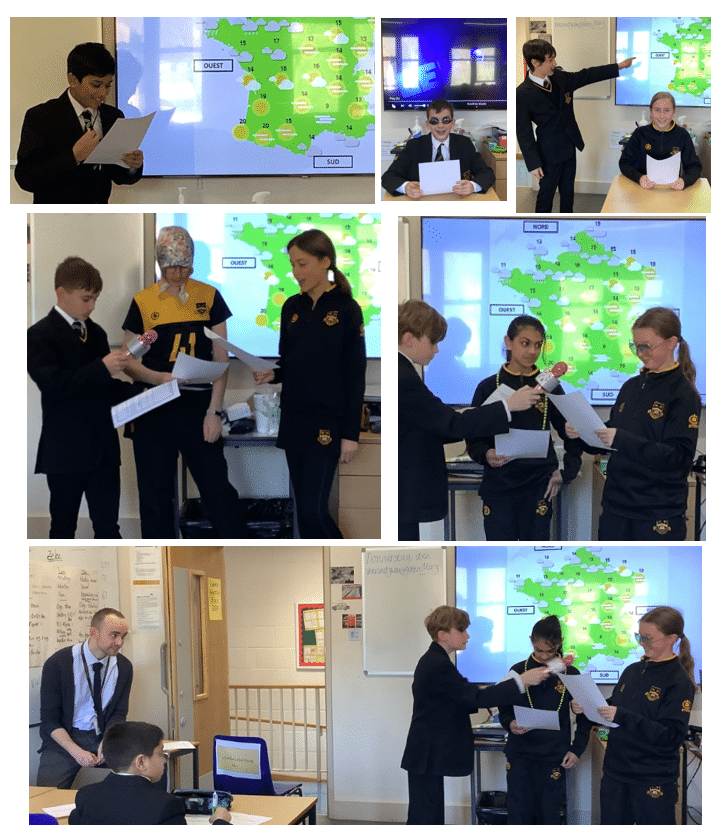 Recently 1B had the pleasure to have the visit of Drama during their French lesson. For this very special occasion, 1B practiced their French speaking and Drama skills, in an improvised French Role Play of news reading, weather forecasting and interviewing. Encouraged by Mr Kingscott's advice and support, 1B gave us a wonderful performance, some even had props!  Pupils took their role very seriously. They became so engaged in their acting that they soon overcame their nerves as well as their fear of speaking French!
A big thank you to the Drama department and to Mr Kingscott in particular.
An experience to be repeated!
Back to all news