Half Term Sport Academy Camps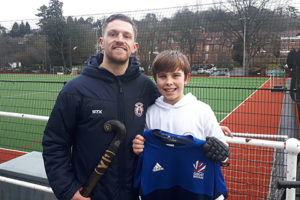 Our sports academy camps were in full swing over the Half Term break which saw participants enjoying the good weather whilst burning off some energy in our hockey, netball and swimming camps.
The hockey camp were treated to some expert coaching from ex- Great Britain International Jonty Griffiths, while the netball camp enjoyed brushing up on their technical skills and playing some enjoyable games on Wednesday led by netball academy manager Sam Houghton.
Caterham School's dedication to bringing through the next generation of swimming stars was in full force with academy manager Sean Perfect leading the swimming camp, improving their basic skills and stroke techniques across three days.
Details on our Easter holiday camps which will include netball, hockey, swimming, rugby and a multi activity camp, will be published online next week! 
For details and booking instructions please visit Wisepay and click on 'Clubs and Activities'.
Back to all news