Independent Research Project
Emily Buchanan, Megan McGlashan and Lottie de Leyser were the other finalists in a contest which the judges described as 'almost impossible to call' and 'of an exceptionally high standard'. Thank you to our judges: Mr Scott Baker (Headmaster of the London Academy of Excellence in Newham), Francesca Lagerberg (global leader for tax services with Grant Thornton) and Mr Rob Baston (banker, mathematician). 
This event is a highlight of the academic year at Caterham and reflects our pupils' capacity for independent thought and intellectual curiosity and rigour.
Mr Kim Wells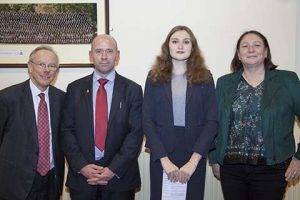 Back to all news