Invite from the Royal Marines Band
Members of the Caterham School Wind Orchestra and Drum Corps were invited by the Royal Marines Band to attend the Mountbatten Festival of Music at the Royal Albert Hall on Saturday 5 March and were simply blown away by the breadth and variety of the music of the massed bands. 
To see how the Marines present themselves, from the Fanfare Trumpet Team, Drum Corps to the full band on stage, gave great insight for our own young musicians who can now take these ideas and implement them in their own performance when accompanying the Combined Cadet Force on their Annual Inspection, Passing Out Parade, and the school Remembrance Service.
From original compositions accompanied by video footage to commemorate 20 years since the Falklands War, to music from West Side Story, Elton John and even The Prodigy. There was certainly music for all tastes.  However, the highlight for most was the immaculate presentation of the Marine Drummers and the perfect synchronization of their stick work which was spellbinding.
The invite from the Marines to attend the concert furthers the link with musicians from the Royal Marines who intend to visit the school and work with our own Fanfare Trumpet Team, Drum Corps and the Wind Orchestra to in preparation for future School and CCF events.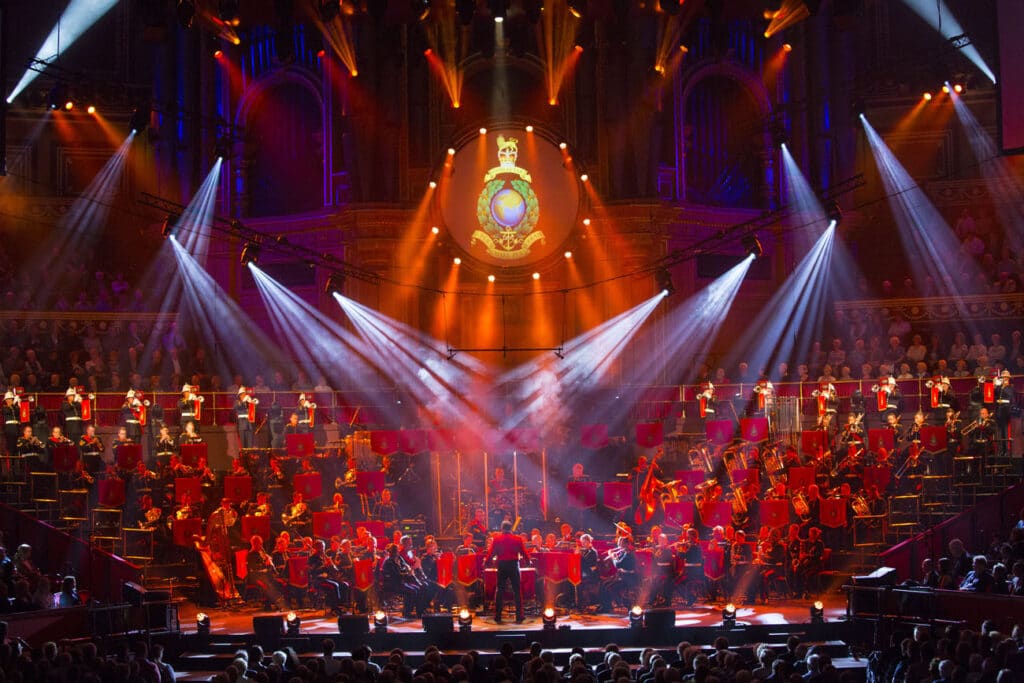 Back to all news