John Stuart Mill Cup Competition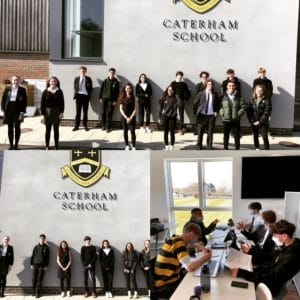 On Wednesday 21 April, two teams of ten Caterham students from the Fourth Year and Lower Sixth Form competed in the annual John Stuart Mill Cup competition.  They were ably led by Lower Sixth Form four captains; Tiffany C, Sholto K, Caius R-B and Ananya S.
This is a tournament in which teams of students from across the country match wits with each other to discuss ethical issues of public concern.  They were given eight case studies to prepare from a diverse range of topics;
Whether private schools are ethical?
If campus no-platforming is an effective way to impede the spread of dangerous and unacceptable views?
To what extent there is a difference between homophobic discrimination or incitement to hatred and expressing negative opinions towards homosexuality?
Whether there is something offensive about public nudity?
Whether individuals have a 'right to be forgotten' on the internet?
Who bears the main responsibility for the problem of food waste: consumers or producers?
To what extent foreign fighters or participants (FFPs) should be repatriated?
Whether rehabilitation or retribution should be the aim of criminal justice?
It is not a debating competition and is not won by proving the other side wrong, but is a collaborative discussion and the team that best displays the virtues of insightfulness, thoughtfulness and civility will take home the cup.   This year the event is entirely virtual due to the pandemic.
Both teams won the group stage of the competition winning three out of four of their matches and then made it through to the semi-final.  With the top three teams moving on to the national final it was all to play for.   At the end of a mentally exhausting day, one team finished in fourth place, just missing their spot.  However, one team made it to the regional final.  The final match to decide first or second place was a draw, so it came down to points and Caterham came second, missing out by three points.  However, they have made it through to the nationals in June.
We are incredibly proud of this talented group of 20 pupils; with each one of them being an outstanding representative for both themselves and the school.  Despite the challenges caused by Covid 19 of both year groups having to be kept separate and the difficulties involved with competing online, they collaborated creatively and intelligently.  The Lower Sixth Form acted as mentors for the younger pupils, but the Fourth Year equally rose to the challenge and impressively held their own amongst the Sixth Formers.  All those involved will have come away having gained something from the experience.  I think primarily, that you do not need to discuss different points of view in the form of a heated debate, where you may wish to defeat your opponent, but through open-discussion with deep respect for the views of all, you can all come to reasoned conclusions about complex moral issues.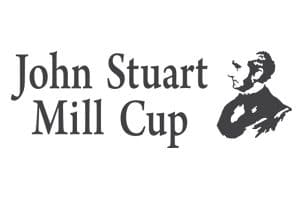 Congratulations to Caterham team 2; Reuben A, George C, Elias D, Justin D, Emre K, Sholto K (captain), David P, Sebastian Q-E, Caius R-B (Captain) and Erin W.
Moving through to the national finals are:
Fourth Year:  Sophie H, Ammara K, Philip M, Anthony-S-K.
Lower Sixth Form:  Tiffany C (captain), Louie H-A, Saskia Ki, Emma K, Ananya S (captain) and Will S.
Back to all news