Lacrosse Super County Finals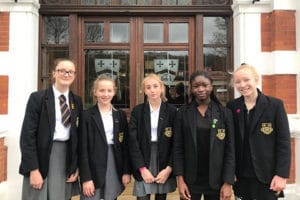 Last weekend, seven Caterham pupils represented various Super County teams in the Super County Final. Having had various weekend tournaments earlier in the year, these seven pupils were on the Super County teams that qualified for the first ever Super County Finals. The U15 tournament was held down South. Our six U15 Caterham pupils were represented on both the Stags and the Rapture teams during the tournament. The Stags just missed out on a spot in the semi-final due to goal difference; however the Raptures advanced to the Semi-Finals.
The U18 Super County Final was held up in York at Queen Margret's school. 1st XII team member Mai travelled up to participate with her team that was coached by Old Cat, Pippa. Having won all the groups games, they advanced to the quarterfinals where they just narrowly missed out, losing 3-4. Congratulations to all of these pupils on a fantastic achievement. You have represented Caterham Sport and Caterham lacrosse well! We are proud of you!
Back to all news